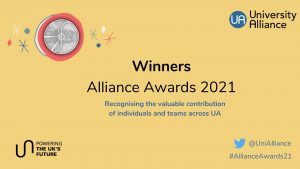 An internationally collaborative music project, the development of anti-racist teaching practices, and the creation of a rapid COVID-19 test are amongst the winners announced today as part of the 'Alliance Awards 2021'.
Now in its second year, the awards are organised by University Alliance, the mission group for professional and technical universities, to recognise and celebrate the hard work and dedication of those working in UA universities.
The 6 awards were designed to reward those who best demonstrate the values and behaviours which those in the Alliance have deemed central to UA's strategy. Alongside projects and teams, a number of individuals were recognised in the awards, including a senior leader who was nominated by her team for her unfaltering motivation and commitment to wellbeing support.
This year also saw the inclusion of an award to champion  UA's Doctoral Training Alliance Alumni, who have gone on to great things since completing their PhD with University Alliance. This year's winner was recognised for the collaborative support she gave to her peers.
The winners were announced during a live online ceremony, attended by almost 100 colleagues from across the Alliance. Videos were shared, profiling the work of those shortlisted, and guest judges from across the sector joined to announce the winners.
Visit our Youtube channel to view the videos from the event. 
Winners from each category will receive a specially commissioned University Alliance medal made by Birmingham City University's Jewellery School.
You can see more about those shortlisted here.
University Alliance CEO Vanessa Wilson commented that all finalists truly represent the talent, work ethic and success found in the UK's professional and technical universities.
"The last year has not been without its challenges, but Alliance universities have been at the forefront of navigating and supporting their institutions and communities through these difficulties, and it is wonderful to be able to celebrate the hard work and dedication of colleagues from across the Alliance at our awards today.
The way our universities have come together during the pandemic has demonstrated the best of our Alliance, and the strength of our collective. I am truly honoured to be the CEO of such an inspiring group of institutions.
I am pleased that through these awards we can recognise those individuals and teams who have gone the extra mile and demonstrated those behaviours and values that we as a group of universities feel are important.
We received over 100 nominations from across our universities; from the estates teams to senior leaders, Post Graduate Researchers to the student unions – it was inspiring to hear about all the fantastic work happening across the Alliance, and I know the judges had a difficult task in picking the winners.
I congratulate and commend all those shortlisted and look forward to seeing how all the nominated individuals, projects and teams continue to deliver impact for the communities they serve beyond the Alliance Awards 2021."
See the winners below:
---
The Alliance Award: Coventry University's music technology team-For developing an internationally collaborative music creation project.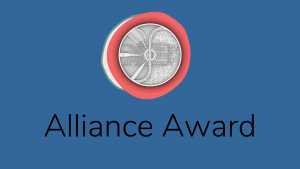 Reflecting their global outlook, the Music Technology team developed a Collaborative Online International Learning (COIL) project for their second year students. They set up a 3-way partnership with HEIs in Hong Kong and Milan, Italy, working with colleagues to devise a challenging and fun brief – to collaborate and make a piece of music that reflected all members of the team's interests and background. Students worked in groups with peers from each of the other institutes after getting to know each other through some fun activities and challenges. Each team created exciting and original music based on their area of interest, cultural background and musical skills. The music reflected the diversity of the teams and the individual interests. The students shared their work in a Zoom presentation with each group explaining the process and sharing their music. Music included a New York theme, rock band and a singing cat.
---
The Innovation Award: Joint winners University of South Wales Research Team-who developed a rapid diagnostic test for Covid-19.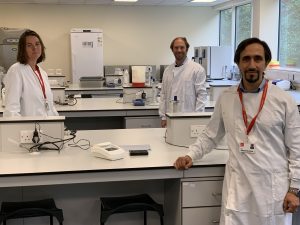 Within weeks of the start of the awareness of an on-coming pandemic the team had adapted their LAMP approach for detecting urinary tract infections (UTIs) to the Covid-19 virus. By the spring of 2020 they had made successful bids to the Welsh Government for resources to determine the sensitivity and specificity of the test, together with a partnership with a local engineering design company to produce a manufacturable point-of-care LAMP device from an earlier prototype. This device has been manufactured in small numbers and demonstrated in the field as an effective test for the Covid-19 virus. Its advantage are its ease of use, speed and effectiveness and its ability to work without the need for laboratory processing. In partnership with the university the team have created a spin-out company called Llusern Scientific Ltd to commercialise the test and the device for Covid-19 and other viruses.
Joint winners: Kingston University research team who co-produced learning events on end-of-life and bereavement care for people with learning disabilities during the pandemic
Having worked for two decades with people with learning disabilities, focusing on end-of-life and bereavement support, Professor Tuffrey-Wijne recognised the immediate need to support this vulnerable population as the Covid pandemic hit. Teaming up with the Palliative Care for People with Learning Disabilities (PCPLD) Network and her "GRASSrootsgroup of advisors with learning disabilities, Professor Tuffrey-Wijne delivered a webinar in September 2020 entitled "End-of-life care for people with learning disabilities… are we prepared?" The response was overwhelming with 1.7K registrations and 1.7K YouTube hits. It attracted an audience of families, carers and people with learning disabilities, as well as health and social care professionals. Intended as a one-off, it became a monthly co-produced webinar series, providing practical and evidence-based advice on many topics, such as supporting people dying of Covid at home and following bereavement, and vaccination prioritisation. The April 2021 webinar, on DNACPR, had 2.5K registrations and 1.5K YouTube views.
Further information:
September 2020 webinar (End-of-life care for people with learning disabilities… are we prepared?): https://www.youtube.com/watch?v=GbeAIl0Wn6I 
April 2020 webinar (DNACPR): https://www.youtube.com/watch?v=ePJKT9MZRXA&t=626s
YouTube channel with all webinars to date: https://www.youtube.com/channel/UCOQLenTftiiC_cFo0aaE-lA/videos
BBC news report (incl interviews with GRASSroots group and Prof Tuffrey-Wijne), who contacted us following our webinar on vaccination: https://www.bbc.co.uk/news/av/uk-55732177
---
The DTA Alumni Award: Molly Browne Coventry University for having a positive impact upon peers and demonstrating a collaborative, supportive and collegiate approach
I would like to nominate Dr Molly Browne as she has been a 'one-woman support system' for DTA students. She remains open and honest about the issues she has had within the course of her PHD journey, she has been consistently welcoming at DTA events and really helps us settle into this community. Alongside this her professional and positive outlook has really inspired us to do the best we possibility can. She continues focus on solutions and be impactful in both her research, through conferences and publications, but also personally by working with junior academics through worries and overcome struggles. Her democratic and collaborative approach has made me feel personally included, in a world where I usually feel like an outsider. Her fun and enjoyable nature towards research and on a personal side really show that she is a credit to the DTA community and academia in general.
---
The Braveheart Award: Dr Louise Taylor Bunce- Oxford Brookes University Principal Lecturer Student Experience, for her work developing Anti-racist practice.
Louise has consistently taken responsibility for doing the right thing by having open and hone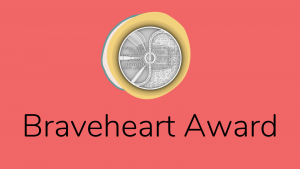 st conversations to support equality of educational outcomes for students experiencing racial discrimination. Louise collaborates with her social work students who endure racism to research, enact, and disseminate innovative anti-racist pedagogies and practices. For example, they developed discussion groups to promote solidarity among these students and to empower them to voice their experiences to create change. One student said: "Thank you for thinking enough about us and hearing our voices". Louise has gone above and beyond by sharing publically her personal journey towards anti-racist practice and championing the importance of white allies. Audiences say that Louise's work is "coming from the heart" and "so honest". Her resources (www.brookes.ac.uk/SIIP) for developing anti-racist practice have been commended by educators for providing "very practical suggestions" at a critical time for fighting racism in British higher education institutions.
This is a blog post authored by Louise and published by AdvanceHE in which she describes the ways she is developing anti-racist practice https://www.advance-he.ac.uk/news-and-views/how-can-we-become-anti-racist-guide
Louise collaborated with the NUS/UUK by contributing to a round-table discussion and case-study of best practice published in their 2019 report Black, Asian and minority ethnic student attainment at UK universities: #ClosingtheGap.
Here is a link to the research that Louise led to understand the experiences of students who experience racial discrimination in higher education.
---
The Star Award: Tracey John, UWE Bristol- for her energy, enthusiasm and commitment to the wellbeing of her team.
From the start of lockdown Tracey kept the team of 85 colleagues in-touch and informed, looked after everyone's wellbeing but above all, has done so through hugely engaging and entertaining activities driven by unbounded energy, commitment and enthusiasm.
Tracey kept in-touch with her team via YouTube videos – over 50 in total. They included information and news, some serious some less so, who had done what in the team, sharing success.
She has a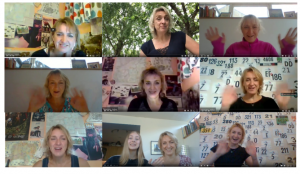 rranged online 'health and wellbeing' events and runs a weekly Zoom 'Huddle' which attracts 80+ staff to share news and fun – a serious exercise in wellbeing and ending with the traditional online Mexican wave.
Tracey was just remarkable, keeping the team together and connected, looked out for everyone's wellbeing, ensured the team continued to deliver across the board to the highest standards – and above all had loads of fun. Amazing energy, positivity, fantastically professional – and a bit mad.
---
The Professionals Award: Staff at the University of Greenwich Schools of Science and Engineering – for transforming the sports hall on campus into a laboratory to deliver practical learning.
The Covid pandemic has posed a number of challenges for universities, not least of which has been the delivery of practical classes in Science and Engineering subjects. The Team at the University of Greenwich developed an innovative and creative solution: to turn the campus Sports Hall into a temporary laboratory!
Taking inspiration from the individual workstations used in the 'Great British Bakeoff', staff transformed the Sports Hall into a socially distanced science and engineering lab, with individual, distanced (2m+) workstations for all students. This could then safely deliver socially distanced 1st and 2nd year classes where additional precautions (such as fume hoods) were not required. Furthermore, classes were then taught in weekly bubbles to minimise mixing.

Overall this nomination is for all Staff in the Schools of Science and Engineering but particularly the technical staff who had the vision to make this happen and ensure the safe delivery of all practical classes throughout the 2020-21 academic year.
Full details may be found at:
https://www.gre.ac.uk/articles/public-relations/university-of-greenwich-transforms-spaces-to-deliver-blended-learning-safely
https://www.gre.ac.uk/articles/public-relations/transforming-sportshall-into-lab