University Alliance's Doctoral Training Alliance (DTA) delivers structured PhD training opportunities to attract and nurture research talent across Alliance universities and partner institutions. Annual Summer Schools are at the centre of DTA's three programmes dedicated to Applied Biosciences for Health, Energy and Social Policy.
For the first time, the 2021 Summer School brought together around 100 PhD researchers and supervisors from across the programmes to showcase the breadth of topics represented within the DTA community. The four-day programme invited attendees to explore what interdisciplinarity means to them in relation to their current projects as well as to their future career pathways. 
Here, Rjaa and Laura – DTA researchers and members of the DTA Rep committee – share their highlights from the week.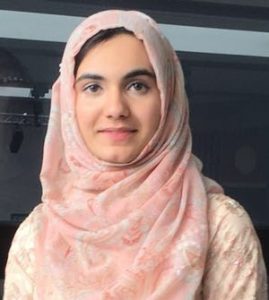 My name is Rjaa Jawad Ashraf and I'm a second year DTA3 COFUND researcher at Coventry University. I'm from the DTA energy cohort and my research is on renewable energy, specifically converting organic matter into renewable gas.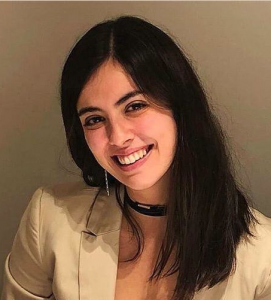 My name is Laura Leston Pinilla and I am a second year Bioscience DTA3 COFUND researcher at Nottingham Trent University. I investigate novel therapies for Parkinson's Disease.
The workshops, keynotes and researcher presentations gave us the chance to reflect on the interdisciplinary aspects of our project and to learn more about the interdisciplinarity of today's research landscape. It was fascinating to see how some researchers didn't even realise their research could be interdisciplinary until they started discussing it with others.In the past DTA Summer Schools have been held separately for the 3 research strands that make up DTA – Applied Biosciences for Health, Energy and Social Policy. This year for the first time, the summer school brought us all together for a four-day programme of training and  .
Although the two of us had already worked together on the DTA Rep committee, it was great to hear about each other's research projects, and even develop connections for future collaborations with others across the DTA community.
Cheryl Allsop (one of the researchers involved in University Alliance's 'expert bank') kicked off the first day sharing a keynote presentation and video about the Cold Case Unit at USW. Interdisciplinary collaboration is an essential element in the real-world impact of the project which draws on students and experts in forensics, criminology, policing and psychology to investigate unsolved missing person cases.
One of our favourite sessions of the week – the debate chaired by Professor Amin Al-Habaibeh from

NTU – gave us the chance to experience first-hand how different specialisms can work together effectively. We were divided into teams to argue the case for and against the motion 'this house believes that air pollution's effect on health and wellbeing is insignificant'. After 20 minutes to discuss everyone's views in breakout rooms, Rjaa (along with Udit Tiwari from UCLan) had the formidable task of summarising them in the main room ahead of a final vote. It was a narrow margin, but the 'for' team successfully made their case!
The sessions dedicated to researchers' presentations provided the opportunity to hear about each other's projects in more depth. We had the choice to share our work as oral, Pecha-Kucha-style or poster presentations, and the themes – how our research relates to the world outside the university and the interdisciplinary element of our projects – helped reveal shared interests and methods across our

projects. The interactive poster session in WonderRoom was particularly fun. We learnt a lot about the work of peers outside of our disciplinary cohorts, which got us thinking about how our projects link to the wider community, and may even be open to opportunities for further collaboration. The superb entries in the Images of Research competition, which ran in the lead up to Summer School, provided another fun and visual way of showcasing the very different research topics represented across the DTA.
As DTA Reps, we were also thrilled to be given the chance to organise icebreaker activities at the start of each day. We wanted everyone to begin the days with a positive attitude. As well as giving everyone a chance to socialise, attendees learnt how to make butterflies and swans in an origami session, they travelled around the UK viewing photos of local places that are special to each of us, and on the final day we socialised with one another over a good breakfast in the Summer School Wonder Room.

Alongside these sessions, we were encouraged to network outside of the programmed sessions by using directories of each other's contact details. We especially enjoyed the DTA Connections 2021 initiative. This encouraged Laura to get in contact with fellow NTU DTA researchers and organise a pizza dinner – check out the photo and read more about the competition here. We had an amazing time and we're already planning more meetups and even trips!
UA Expert   Zand provided the perfect conclusion to the four days of Summer School with an inspiring keynote about her multidisciplinary approach to the study of infant nutrition and food. Hearing about how her passion for her research subject led her to switch, and even blend disciplines, really showed the importance of making the most of opportunities for interdisciplinary collaboration in order to have impact outside of the university. Along with the other Summer School sessions, this has given us plenty to think about and discuss in the future!
Throughout the training activities in 2021-22, DTA will provide opportunities for researchers from across its research strands to continue developing interdisciplinary discussions and collaborations. The new programme launching autumn 2021, DTA Future Societies, will expand further on this theme.