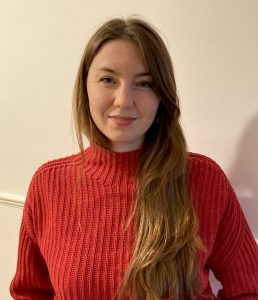 University Alliance have appointed a new Head of Communications and Public Affairs. Annie Bell joins UA from Chevening, and will start in her new post at the beginning of December 2021.
Coming into post with a wealth of experience in higher education, and with time spent in both marketing and communications, Annie will help University Alliance develop their long-term communications strategy, supporting public affairs as significant developments in the sector continue to unfold. Annie will play a large role in raising the profile of UA and advocating for Alliance universities, both within and outside of the sector.
Annie will be an asset to the mission group as they navigate an increasingly changing higher education landscape, and continue to provide strong representation and endorsement of their members in government, the media and the public sphere.
Annie Bell said:
"I'm thrilled to be joining the team at University Alliance at such a crucial time for higher education. Having spent most of my career in the HE sector, I have seen the vital role that universities play in powering the UK's economic, cultural and social future.
I am wholeheartedly committed to supporting the sector to continue to thrive and look forward to working closely with University Alliance members in this endeavour.
Alliance universities are some of the most dynamic and innovative institutions in the world and it will be a pleasure to represent them."
University Alliance CEO Vanessa Wilson said: 
"We are delighted to have Annie Bell joining the University Alliance team as we begin our next chapter, with the development and delivery of our latest strategy.
Annie brings with her a wealth of experience working in higher education and skills in marketing communications which will be invaluable as we continue to beat the drum for Alliance universities and the powerful role they play for students, employers, communities and UK Plc."