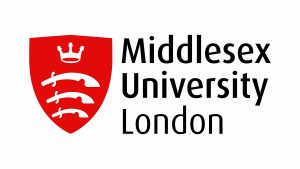 University Alliance (UA) has today (5 January 2022) announced that Middlesex University has officially joined the mission group, taking the total number of Alliance Universities to thirteen.
University Alliance represents the country's best large to mid-sized universities who are leaders in technical and professional education. Alliance universities are known for their close links with industry, professions and employers, and for their delivery of public sector workforce skills and training.
Professor Debra Humphris, Chair of University Alliance and Vice-Chancellor of the University of Brighton, said:
"We are thrilled to welcome Middlesex University to the Alliance. Middlesex's practice-led approach to education and research, their focus on equality and inclusion and their links with local communities reflect the key strengths and values of an Alliance University.
In these uncertain and unsettling times for the sector, it is essential that professional and technical universities unite to ensure our continued success. Alliance Universities are leading the way in practice-based teaching and research and innovating in the ways we work with industry and our communities. We play a crucial role in educating the workforce of tomorrow, and I know that as the Alliance grows we will continue to go from strength to strength."
Vanessa Wilson, University Alliance CEO said:
"We are delighted that Middlesex University have joined University Alliance. The university brings with them a high-level of expertise in professional and technical education and will be a valuable addition to the membership.
University Alliance is committed to bringing Alliance universities together to deliver impact and effect positive change against our shared mission. Alliance universities will be central to the UK's recovery from Covid-19 and to delivering levelling up across the UK. We will continue to work collaboratively to ensure our universities are in the best possible position to deliver against these goals."
Professor Nic Beech, Vice-Chancellor of Middlesex University said:
"At Middlesex, our core purpose is to create and put knowledge into action. Our new University Strategy for 2031 unites the University around our distinctive practice-based approach in the way we educate, research and engage with society and our community.
We want to make a difference to the vital issues of social justice, development and culture, health, sustainability and prosperity. We're a global institution playing a major role in the London skills ecosystem with over 19,000 students at our London campus and a further 21,000 studying at our overseas campuses in Dubai and Mauritius, or for Middlesex awards around the world.
The University Alliance provides an important and influential voice for its member institutions and our goals and ambitions align extremely well.  I look forward to working collaboratively with members as we put our new strategy into action to meet the social and economic challenges ahead."