Dr. Maria Maynard is Reader in Public Health Nutrition at the School of Health, Leeds Beckett University 
Tell us a bit about your career in science and how you came to focus on your specialism.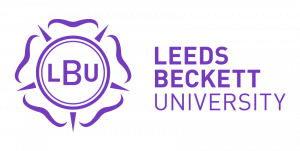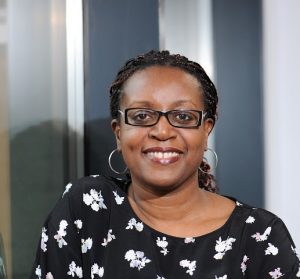 Once I began seriously thinking about a career in science, I really wanted to focus on understanding ethnic inequalities in health. That had a lot to do with a growing realisation, through research and anecdotal evidence, that those around me were at high risk of developing nutrition-related ill-health such as type 2 diabetes and hypertension. I was adamant, however, that any work to study how these kinds of illnesses could be prevented did not unfairly denigrate Caribbean and other ethnic food cultures.
After some initial research assistant posts, a PhD in exactly my interest wasn't readily available and I studied a more general nutritional epidemiology topic. However, as a post-doc, opportunity came knocking and from then on I have specialised in migration, ethnicity and health. I would not want to do anything else.
What made you want to become a scientist/academic?
As a child, learning the gory details about nutrient deficiency diseases – the swollen, bleeding gums, mental confusion and paralysis associated with scurvy and beriberi – and the seemingly miraculous cure when treated with the missing nutrient, was my first introduction to nutrition-related science. A fascination with the role of food in human health on every level – from cells to population wellbeing (and even to food itself) – has never left me.
Did you have any role models/anyone that inspired you while you were early in your career?
While seeking my first research post, I would comb my local library for anything to do with the ethnic patterning of health and disease, but without much luck. I then came across the work of Dame Elizabeth Anionwu: the UK's first sickle cell and thalassemia nurse specialist, academic, and champion of race equality in nursing. Although in a different field to mine, Dame Anionwu's work was an early inspiration to me, on promoting the health of underserved communities.
How would you describe your experience as a woman scientist?
My experience has varied over my career, as I've worked in different environments. As an early career researcher in a very male dominated setting, and in a culture dominated by 'presenteeism' which involved working long hours and then going off to the pub, it was pretty challenging if you didn't want to be 'one of the boys'.
I can remember an instance of being in a meeting where a female colleague received a phone call to collect her sick child. She became very upset and left in a rush (as you would), at which the men in the room smirked and muttered as she left. I've worked in female-dominated and much more family-friendly environments since then – I'd be very surprised to encounter that sort of attitude towards a parent (male or female) in my current working life.
Which barriers would you say exist to you as a woman scientist and how can we overcome them?
Alongside my day job, I contribute to Equality, Diversity and Inclusion work within the University, and so I'm well aware of gender inequalities in higher education, for staff and students, and especially how that intersects with race equality issues. Fair and transparent opportunities for development and progression, underpinned by strong leadership, is essential, as is an organisational culture of zero tolerance towards discrimination.
Is there anything you do in your day-to-day work to support fellow women scientists?
I'm passionate about encouraging researchers into my field, especially those who, like me, are the first in their family to enter academia. Supporting early career researchers through PhD supervision, for example, is a key part of my work, and I endeavour to also be an encouraging and available mentor both formally and informally.
Why is it important to empower women in science?
Empowerment is essential to addressing gender inequality, and attracting and retaining women in science. Equality and diversity are essential for innovation, effective leadership and science that makes a real difference to people's lives. It's a no-brainer!