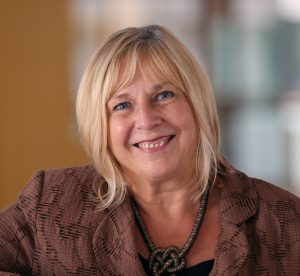 Professor Julie Lydon OBE
Vice-Chancellor of the University of South Wales
Professor Lydon took up the position of Vice-Chancellor of the University of South Wales in 2013.  She became Vice-Chancellor of the University of Glamorgan in 2010, where she previously held the position of Deputy Vice-Chancellor.
Prior to joining the university she was Assistant Vice-Chancellor at UWE Bristol with oversight for academic quality, student services, academic secretariat and timetabling and Associate Dean of the Business School at the University of Wolverhampton.
With a strong personal interest in standards and quality in higher education, she was previously an auditor for the Quality Assurance Agency for Higher Education and is currently a member of the QAA Advisory Panel for Wales. Her representational roles include board membership of UCEA, HECSU, University Alliance, Higher Education Wales, HEFCW Student Experience, Teaching & Quality Committee and she is a member of the Editorial Board for the Journal of Applied Research in Higher Education.
Click here for a full profile: Professor Julie Lydon