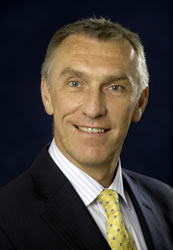 Professor Paul Croney became Vice-Chancellor and Chief Executive of Teesside University in May 2015.
He joined Teesside from Northumbria University where he held a succession of leadership roles, from Dean of the acclaimed £26m Newcastle Business School, to Pro-Vice-Chancellor for Learning and Teaching, and, latterly, as Deputy Vice-Chancellor with a focus on strategic planning and international development.
An academic scholar in the field of management and business education, he holds honorary and visiting professorships from universities in Russia and China.
Read Professor Paul Croney's profile here.