12th March 2020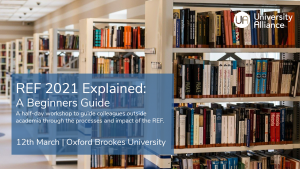 University Alliance are pleased to host a half-day workshop to guide colleagues, predominantly working outside of academia across our membership, through the intricacies of the REF submission and scoring processes.
Hear from leading speakers from Research England and Alliance Universities who are intimately involved in the upcoming submission, including Head of REF policy, Helena Mills.
This is very much a beginner's guide, aimed at those with little or no knowledge of the REF process, but who want to understand its potential impact on their work, on academic colleagues and on their institutional reputation.
2nd-3rd June 2020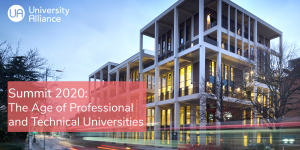 Over the course of two days, Alliance University colleagues, alongside leading figures from the sector and beyond, will examine the political environment, policy developments in HE, the future work of UA and the success of our members in order to capitalise on our strengths and to maximise the opportunities ahead, making the 2020s the age of professional and technical universities.