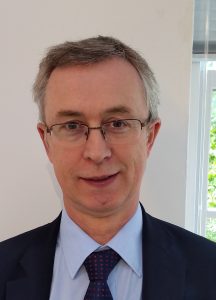 Nigel joined University Alliance in March 2020 as Business Manager to work closely with the CEO with focus on UA operations, staffing, finance, strategy and membership engagement and retention.
Prior to joining University Alliance, Nigel was Project Manager at Action on Hearing Loss (formerly RNID) with responsibility for the Hear to Inform & Connect and Aged Veteran projects across the UK, working with the project teams to ensure completion of the projects to time and within budget. Implementing monitoring and evaluation frameworks, ensuring that final project evaluation reports and sustainability strategies were developed and implemented.
Previous experience includes the Royal College of Surgeons of England where he was responsible for the marketing of education products. Prior to joining the College, Nigel held managerial roles in the commercial and third sector, gaining experience in project management, marketing and stakeholder management. Nigel holds a BA (Hons) in government and politics.