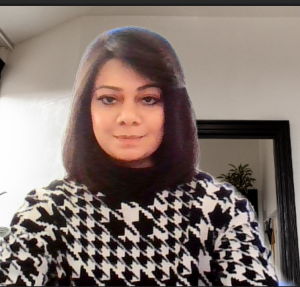 Rabia joined University Alliance in December 2022 as Programme Training Manager to support the DTA team. She is responsible for the co-ordination and engagement of researchers (students, supervisors, alumni) participating in the programme, as well as supporting the development and co-ordination of the DTA training activities.
She works closely with the Head of Doctoral Training and all members of the DTA team, as well as Student Reps and researcher development leads from partner universities, to ensure that a successful and effective programme is delivered.
She is an alumna of the University of Salford and the University of the West of Scotland (UWS). She completed her research doctorate at UWS in 2021, where she also worked as a peer-assisted learning leader and research assistant.
Rabia identified her career interests in researcher development during her research doctorate and strived to gain experience by engaging her fellow researchers and creating a peer support community of PGRs. She is passionate about supporting doctoral researchers and has held various PGR support and engagement roles during her research doctorate. Prior to joining University Alliance, Rabia worked as an Assistant Lecturer and Projects Coordinator for Learning & Teaching at a private Higher Education provider.