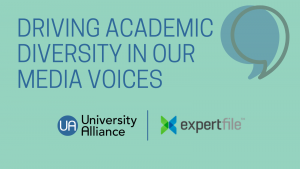 The Driving Academic Diversity in our Media Voices campaign was launched by University Alliance, in partnership with Expertfile and Communications Management, to address the lack of diversity in the types of expertise sought for comment within the media. Along with our member institutions, we are aiming to take practical action to support academics from a range of backgrounds and institutions to engage with media opportunities. Our target is to have doubled the number of academics engaging with the media within 3 years.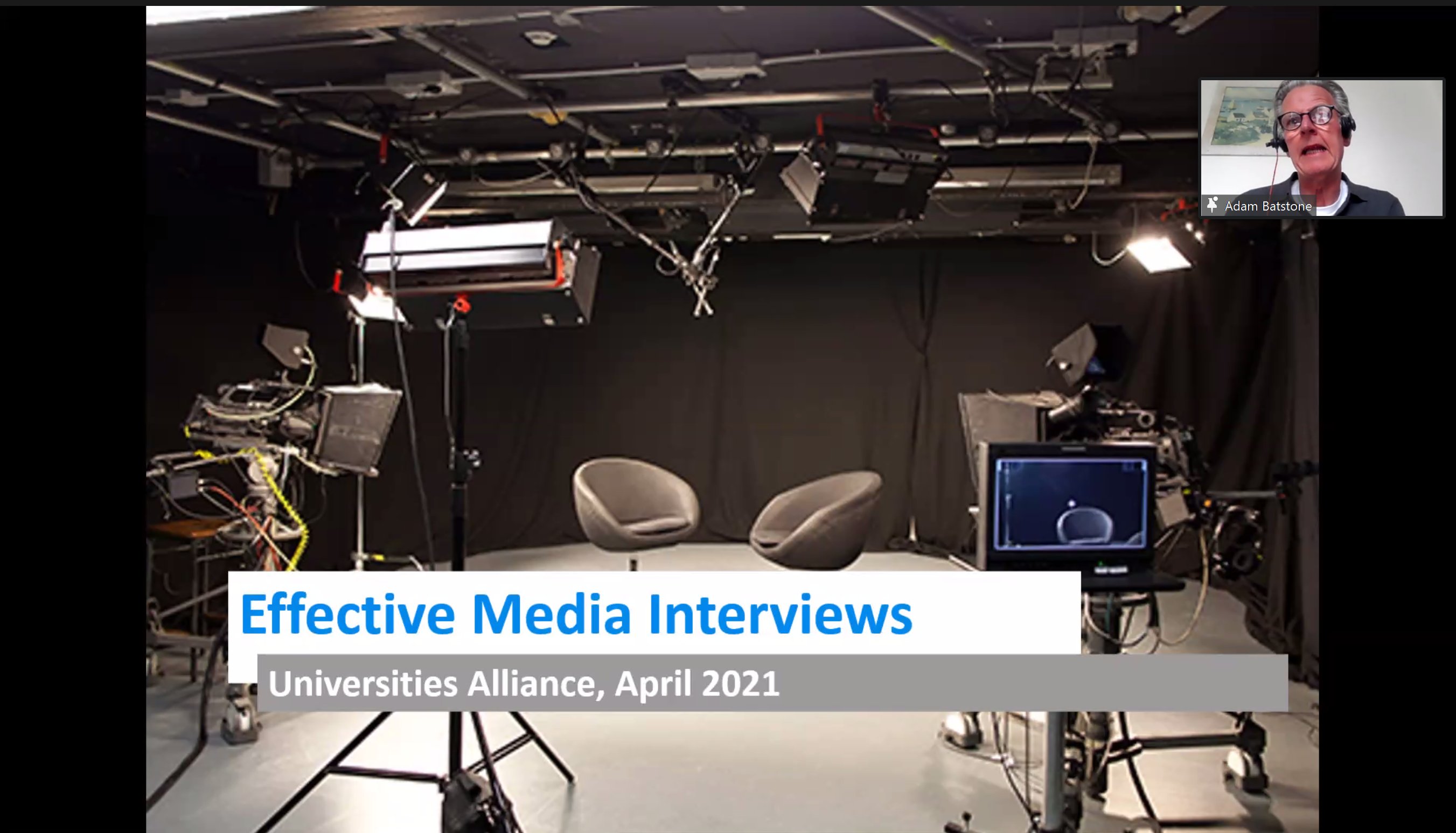 In order to reach this target, academics will be offered practical support such as knowledge and skills development, including free media and other training; and access to a peer-to-peer mentoring network.
The free training was offered by former BBC journalist Adam Batstone.
Experts Bank 
We have also launched an 'Experts Bank' on our website, which is hosted by campaign partners Expertfile, from which journalists and other media representatives can search for their chosen topic and select UA specialists from the field for comment.
To access the bank, click the image below.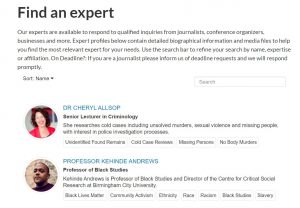 The campaign manifesto
Our campaign targets are laid out in full within our manifesto, which can be accessed by clicking the images below.
The campaign goals are:

Double the number of UA academics participating in media opportunities over 3 years.
Increase diversity of our UA media commentators – ensuring it represents the diversity of UA members regardless of their ethnicity, age, gender or disability.
Raise the profile of UA members within the media and drive interest in Alliance universities as a tremendous source of media expertise.
Generate awareness of the value of research conducted by UA members within the media and the wider public domain.
The launch
To launch the campaign we held an online event on 27th April 2021, which included some brief presentations from University Alliance and campaign partners Communications Management on the background of the campaign, which was followed by a discussion with a panel of speakers. They covered the context surrounding the lack of diversity in academic voices within the media, the reason that many diverse academics – particularly those from Black, Asian and Minority Ethnic backgrounds – were hesitant when asked to engage with the media, and what the higher education sector can do to ensure greater representation.
The panel included media champions for the campaign Professor Vini Lander – Professor of Race and Education, and Director of the Centre for Race, Education and Decoloniality at Leeds Beckett University, and Marverine Duffy, Course Director for Journalism and core member of the Sir Lenny Henry Centre for Media Diversity at Birmingham City University. The discussion was mediated by the Chair of University Alliance, Professor Debra Humphris, Vice Chancellor of the University of Brighton.
You can view the launch event in full below:
For further information on the campaign, or for any questions or enquiries you may have, please contact: press@unialliance.ac.uk