Studying Business Management with Finance
SO, WHAT IS CLEARING?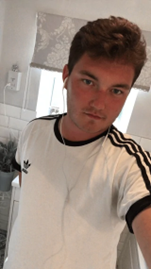 Clearing is the magical avenue I took into university. It's a process where universities advertise positions on their courses that are still available. You might want to apply through Clearing if you don't get your expected grades, you applied after the deadline or you change your mind about the course and universities you put on your initial application.
RESULTS DAY
In the run up to results day I was dreading getting my grades. I thought I had done terribly and I was just panicking whenever I thought about getting into university. Results day came and I got offers from all of the universities I had applied to but looking at the universities, I realised I didn't want to go to any of them and all I knew was that I wanted to do business. I had not researched any other courses or places to study, and I chose my universities in my UCAS application based on random cities my friends the year above me went to. This was not my decision, nor was it the best option for me. I was panicking that I had I used all my options until I realised that Clearing was an option.
FINDING LEEDS BECKETT
I had visited Leeds on a few occasions and I had fallen in love with the city. I started looking at options in Leeds and found Beckett through Google searches. I scrolled through all their choices of Business Management courses and found what I do today, Business Management and Finance. There was an outstanding amount of information on the university website and in my opinion if you could only have one source of research, use the university website, it even tells you about the city  as well as student experiences!
It was the course content that I was fascinated by. I noticed that modules in Leeds Beckett's Management courses were great. 
In particular I was excited for the "Consultancy Project" and "Strategic HRM". It was definitely the course content that swayed me to the university. I would also say that the strong hybrid of assessment methods made it more appealing. I hate exams and the course was high in practical assessments for the development of employability skills, coursework with only a few examinations.
CONTACTING LEEDS BECKETT
After making the decision that I wanted to apply through Clearing at Leeds Beckett, my anxiety surrounding grades reared its ugly head. I was struggling academically at the time and was worried that I potentially wouldn't meet the grades.
I rang the university and they explained the Clearing process to me. A lady on the phone told me to go onto UCAS, select a Clearing choice and reassured me on everything I panicked about and made me feel at ease. 
It was all fairly straight forward and was just like applying for university the same way I did initially. She explained the entry requirements and that it wasn't the end of the world if I didn't get the grades. Always get in touch with the university if you are unsure about anything. The lovely lady I spoke to on the phone was all the reassurance I needed.
So, the main thing you need to do is apply using the UCAS Hub Clearing option! I would not have known this if I had not spoken to the university. Lo and behold I got the initial entry requirements anyway.
WHAT I WISH I'D HAVE KNOWN BEFORE
I wish I knew how simple the process was going to be. It was so simple, and I was worried I would have to redo my personal statement and justify my grades which wasn't the case at all. Also, I wish I hasn't been so worried about the stigma.
At the end of the day, when you arrive, no one cares about how you got into university, it's what you do from the getting in point that counts.