Be prepared and keep your options open – Kingston University admissions expert shares top tips for Clearing ahead of A-level results day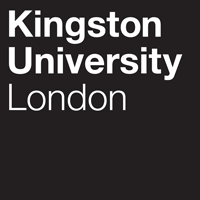 As A-level students count down to receiving their much-anticipated exam results on 18 August, Kingston University is gearing up for hundreds of calls from Clearing applicants eager to snap up one of the final places on its degree programmes.
The University's admissions manager Ed Beales is urging anyone considering calling its hotline to do their research ahead of the big day and keep an open mind on what degree programme they might choose. "I'd advise all callers to do as much research as possible on courses they might be interested in before receiving their results and try not to get focused on just one particular option," Mr Beales advised. "On A-level results day, potential applicants should make sure they're ready to phone the Clearing hotline early as we anticipate lines will get busy very quickly. It's also important to bear in mind that some courses may already be full, so considering different possibilities before making the call is definitely something we'd encourage."
Students calling Kingston University's Clearing hotline will include applicants in a variety of different situations. Some will be returning from a gap year, others will be coming back to education as a mature student, while some may have narrowly missed out on their expected grades or have changed their mind about the subject they want to study.
Every call would be handled sensitively by the hotline operators who are specially trained to help callers through the process, Mr Beales said. "There's sometimes been a perception that Clearing is for students who don't get their expected grades. But, increasingly, it's a shop window for people who have changed their minds, who might want to stay closer to home or move away to get a different life experience while they study. If potential applicants' circumstances have changed, Clearing can be an invaluable opportunity to see what degree programmes are still available out there."
Throughout A-level results day on Thursday 18 August, Kingston University will have a dedicated team of more than 100 hotline operators taking calls from hopeful students. They will include course leaders, lecturers and current students, who will guide applicants through the Clearing process step by step, putting them at ease and answering all their questions.
The key advice to students is to keep calm and focus on getting the best outcome possible, Mr Beales said. "If you haven't quite got the grades you were expecting, don't panic. There are always options available ¬– it's just a case of each caller being open to working through what's on offer and considering what's best for them as an individual," he said.
With a high volume of calls expected, the University's hotline is this year extending its opening hours. Operators will be taking calls into the evenings during the first few days of the operation, while a special Clearing Open Day on Saturday 20 August will provide potential students with chance to explore the University's campuses in south west London for themselves.
Before then, Kingston University is advising students to follow its top tips for Clearing to make sure they have all the necessary preparations in place ahead of the big day. They should have their UCAS identification, if they have one, with them and full details of qualifications, including subjects, grades, dates they were obtained and exam boards before calling the hotline. They should also note down any questions they might have for the hotline operator, including finding out more about module choices, study abroad opportunities, scholarships and accommodation.
When the new academic year gets under way, a programme of University and course-related induction sessions will be held as part of Welcome Week, covering essential information such as health and wellbeing and technology support. Before enrolling, all new students will also be able to take part in the University's Head Start online programme, set up to give them an insight into what undergraduate life is like and how to settle in more easily.
Kingston University's Clearing hotline is open Monday to Friday from 9am until 5pm until the start of term, excluding Bank Holiday on Monday 30 August.
The hotline is open for additional hours on the following dates: Thursday 18 August, 8am to 7pm; Friday 19 August, 8.30am to 6pm; Saturday 20 August, 10am to 4pm.
Potential students should call 0800 0483 334 (or +44 20 8328 1149 from outside the UK) to speak to the University's friendly and knowledgeable hotline operators, who can provide information on courses available and guide callers through their options.
Calls are free from landlines and mobiles in the UK. International call costs may vary and callers should check with their network provider.