University Clearing tips
David Gilani, Head of Student Engagement and Advocacy at Middlesex University, gives us his tips and tricks for clearing:
He said: "Clearing should be viewed as a Plan A rather than a Plan B. This is not the end of your academic journey, it's just the beginning.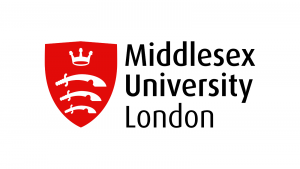 "Even if you had your heart set one particular course but got lower than expected grades you will still have plenty of options. If you have achieved higher grades and changed you mind there will also be options. Take heart in the fact there will be thousands of spaces on courses across the country so it's just a case of finding the one which best suits your needs and ambitions. Here at Middlesex, we genuinely want to help you find the best course.  We appreciate this can be a stressful time but our advisers are here to support and reassure you."
Checklist:
Don't panic if you don't get your expected grades because you can easily shop around for suitable courses. You can also use UCAS Clearing Plus tool which provides you with courses matching your profile.
Use your time on Results Day to research, browse websites, view virtual tours, check social media channels, and learn about the universities you're interested in.
Consider your options and do not discount alternative course and study level. You can find loads of info on the course pages and university profiles to help you decide.
Speak to admissions advisers through their dedicated Clearing phone lines about courses/ alternatives. This is also a good opportunity to discuss accommodation.
Have all your important information which you will need when making calls (e.g., your UCAS number, Clearing number, A Level /GCSE grades) when talking to universities. Take notes of the points discussed with the adviser or course leader.
Be ready to answer questions on your reasons for choosing a specific course (as well as your academic ability), as universities will want to know you're the right fit. You may even be asked to speak to a programme leader about the course, or be invited for an interview.
Be patient, as with hundreds of applications to process, it can take up to a day for your chosen university to make a decision and respond. If you haven't heard back by the following day, give them a follow-up call Even though you applied late, you'll still receive a welcome pack and your university will make sure you're all set for the start of term.
Confirm your place – do not forget to confirm your place on UCAS once you have been made an offer which you want to accept.
Ask for support: universities have so much on offer to make sure that your transition to university is a successful one. At Middlesex, our Ready for Anything programme helps to make sure that you are supported in the move to higher education – so whichever university you're applying to… ask what's on offer to help with the next steps
Get excited – going to university is a transformative experience. Many describe it as the best time of their lives. Once you've got your place through Clearing you should feel incredibly proud of yourself.