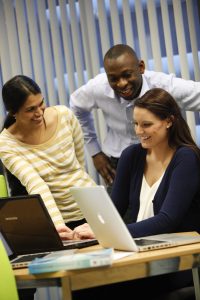 The University of Hertfordshire is a key apprenticeship provider in the East of England. Its Degree Apprenticeship programmes include partnerships with leading multinational and blue-chip businesses, including Airbus, Epson and MBDA, as well as public sector organisations such as local government and NHS partners in the region.
Their partnership with regional businesses ensures their students develop the knowledge and attributes to succeed in business and has led to the University having the best graduate employment rate in the East of England for the last two years.
In Short:
The University has recruited over 450 Degree Apprentices across 12 expert programmes
They deliver Degree Apprenticeships in the digital, legal, engineering, health and education sectors as well as those in leadership and management.
They are one of the UK's leading education providers for public sector Degree Apprenticeships.
Gilmar Queiros, Head of Skills and Apprenticeships, at the University of Hertfordshire, said: "We have worked closely with Hertfordshire County Council to help them attract new talent and develop innovative ways to support and invest in their staff. Through our partnership, the Council offers a wide range of Degree Apprenticeships, from Chartered Management to Digital Technology Solutions Professional and Senior Leader."
Gemma Zabbar, Senior HR Officer, Hertfordshire County Council said: "It is vital for Hertfordshire County Council to develop our staff, so they have the right skills to strengthen our organisation and progress in their career pathways. By completing degree apprenticeships at the University of Hertfordshire they will be able to demonstrate the key skills, knowledge and behaviours required of them to excel on an individual level as well as contribute to Hertfordshire County Council delivering our vision and priorities."