University Alliance

>

Powering the UK's future campaign
Powering the UK's future campaign
Alliance Universities have the heritage, local connections, industry links and public service partnerships needed to help power a social, economic and cultural recovery.
Working in partnership to support the growth of the economy and our towns and cities is central to our mission. Many of our member universities trace their origins to Britain's Industrial Revolution and have worked closely with commercial and professional partners for more than 150 years.
As the country prepares to recover from the damage caused by the pandemic, it has never been more important for all of us to step up and work to rebuild our economy and society.
Through the wide range of activities that we carry out, including our work in the NHS, in supporting businesses, large and small, in the broader public sector, in research, in job creation, in widening access to university study and in strengthening our communities, we are committed to powering the country's economic, social and cultural future. As the government prepares for a Spending Review, the work of Alliance universities will be vital in delivering the government's commitments – find out how, here.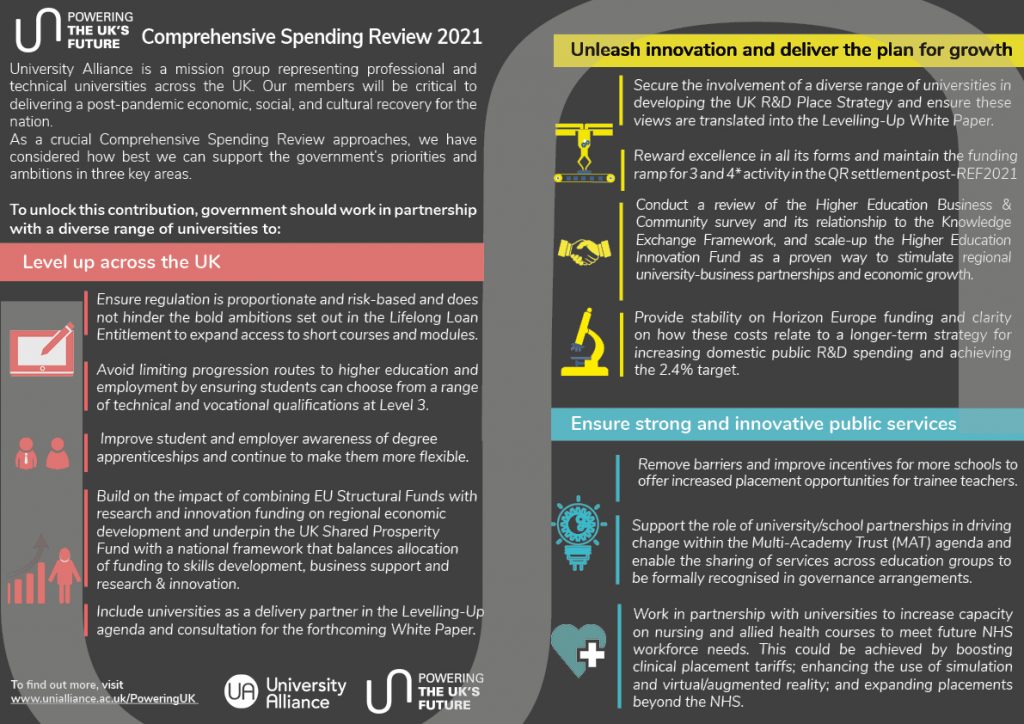 Read our publication here, and our campaign case studies below.