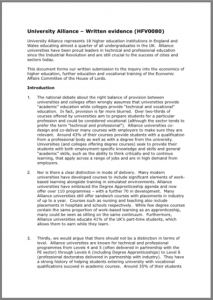 University Alliance submitted evidence to the House of Lords' Economics of higher, further and technical education Inquiry.
We do not recommend fundamental changes to system but there are some areas that need to be looked at again, such as restoring maintenance grants and considering changes to the student loan repayment regime.
We also set out recommendations on reversing the decline in the numbers of part-time and mature learners to support students of all ages in their studies and help them gain the high-end skills they need.