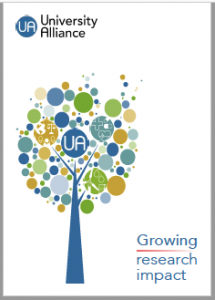 On the three-year anniversary of the launch of the Doctoral Training Alliance, we have published a new report about the programme.
Growing Research Impact illustrates the ways the programme has achieved policy impact and how it helps to address global challenges such as healthy ageing and clean energy.
This summer will see the first cohort of students graduating from the UK's largest multi-institution doctoral training partnership, first launched by University Alliance in 2015.
We have also published a series of case studies illustrating the impact that DTA research students are having in their fields – visit the website here.