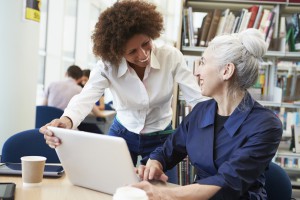 Commenting on Solving future skills challenges published by Universities UK, University Alliance Acting Chief Executive Liz Bromley said:
"We welcome this report's call for closer collaboration between universities, employers and government to ensure the post-18 education system continues to meet demand for high level technical and transferable skills and allows learners to upskill and reskill throughout their lives. Alliance universities are leaders in developing and delivering higher level technical and professional education – from sub-degree qualifications to postgraduate study – that meets industrial and public service needs and supports students from various backgrounds in reaching their academic and career objectives.
"The ongoing post-18 education and funding review provides a timely opportunity to reflect on tackling the challenges raised in the report. Our recent publications on technical and professional education and lifelong learning make the case for a more flexible post-18 funding system that allows learners to more easily blend full-time and part-time learning, the development of an ongoing research programme to better understand regional and national skills gaps and shortages, and the enhancement of employer involvement in student assessment."
Notes to editors:
Earlier this year University Alliance published Ladders of Opportunity, which provides an overview of the distinct technical and professional education that Alliance universities offer their students, as well as recommendations that address barriers to optimal post-18 education provision.
Last year University Alliance published proposals to address the decline in part-time and mature study in Lifelong learning: ladder and lifeline.