Second year DTA student Ifrah Mussa, outlines her experience of studying internationally, on placement in China, during her PhD.
Securing an industrial placement during your study can have a range of benefits for both your career and your knowledge of the world. Having failed to apply for one during my undergraduate degree, when I started my PhD, with the Doctoral Training Alliance, I was clear that if I ever had opportunity to undertake placement I would jump at the chance.
A few months into my PhD I spoke to my DTA supervisor. I mentioned a few companies I knew were offering placements for PhD students and he was very supportive. Ideally it had to be related to my research project but, as a student working on a renewable energy, specifically on wind turbines in cold climates, I thought this would be hard to achieve.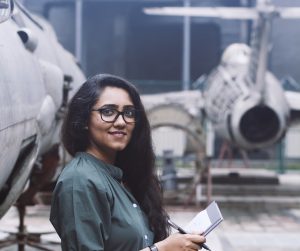 Towards the end of my first year of PhD, my supervisors informed me about the Newton fund call. It is a joint research and innovation partnership fund between the British Council and the China Scholarship Council. The programme allows PhD students from both countries to spend a period of study between six to 12 months in each other's country. This was a huge opportunity for me as China is world's leader in renewable wind energy. It also faces production losses in cold regions due to icing, an area I was keen to learn more about. I therefore worked hard on the application, alongside my supervisors, and was thrilled to be awarded a scholarship for a six months PhD Placement.
The host institute for my placement is Northwestern Polytechnical University (NPU). It is one of the top 30 universities in China and its engineering department is ranked the 10th in the country. The university is located in Xi'an which is one of China's most historic cities.
The aim of my placement was to add value to my project by allowing me to conduct icing experiments in a wind tunnel. The experimental results can later be used to validate my numerical data and further improve modelling of ice formation. I have chosen to research in this area because it enables me to broaden my career options, extending my knowledge of aerodynamics from aerospace to renewable wind power, the world's fastest growing energy source. More specifically, by understanding the ice formation process and offering an effective solution, I hope to help expand wind power across more cold regions and therefore further promote clean energy. The funding for this project through the Doctoral Training Alliance, and then the placement through the Newton Fund, have both helped me towards this goal.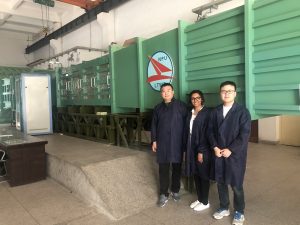 I have now been in China for five months. I have visited an aircraft manufacturer, observed icing experiments, delivered presentations and had some insightful discussions with local colleagues. The expertise and technology available in China has helped me widen my perspective and enhance my knowledge and understanding of my field. The good working relationship built during this placement has fostered possibilities for collaborations between the two institutes and I am glad to be part of it.
China is a wonderful country. Everyone I have met so far is very friendly and welcoming. There is a big cultural difference between China and the UK. Having an added language barrier can make it harder for you to adjust but my host team members have been extremely helpful. They have taught me all about China and have gone out of their way to make me feel at home. So far, I have had a great time here. I am learning about my project, meeting wonderful people and getting to appreciate the beauty of China and its culture. I consider myself lucky to have been given this opportunity.