This year may have been difficult and immensely challenging at times, but throughout it, Alliance universities have come together to respond to the changing circumstances and strengthened their partnership working with stakeholders; all whilst further demonstrating their vital role and contributions to their local communities and regions.
For our 'Year in review' series, we have asked colleagues and friends from the UA team and across the Alliance to share with us their highlights, and achievements, from the year.
Year in review 2: The view from the networks
One of the legacies of this year will be the revolution in online working. Whilst we haven't been able to get out and visit our member universities on campus this year, the move to virtual working has enabled us to maintain contact with our members across the UK, and in many ways even deepen and increase our engagement with the teams within them.
We have significantly expanded the networks available to professional and academic staff within our universities, with 25 new networks emerging as a response to the pandemic.
We are now regularly facilitating over 30 networks of senior leadership, academic, professional, student and administrative staff across our universities, many of whom have been at the forefront of their institutional response to the pandemic. These networks have been a useful forum for the sharing of ideas, practice and resources, and a vital source of support as Alliance universities navigated the challenges of the last 12 months.
We asked our networks what this year has meant to them; what they are most proud of, and what they hope to see in 2021.
Supporting students and staff through the pandemic
Alliance universities have moved with exceptional speed, flexibility and care to support students and staff throughout the challenges the pandemic has bought, including transitioning between on-campus and blended learning, and keeping estates and facilities open and Covid secure. This has been a huge operational undertaking, and as Matt Kitson, Director of Estates at the University of Brighton says, "an unprecedented challenge was set which made the whole institute work together like never before."
This is a sentiment shared across the networks, who are proud of the way universities came together internally and across the Alliance to find solutions to shared problems.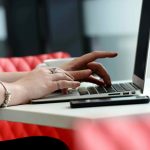 "The coordinated sense of purpose and response to the pandemic and the shift it has required across our whole operations" Stephen Dudderidge, University of Brighton Registrar & Secretary
"Moving the entire curriculum for over 35 undergraduate and postgraduate creative courses across to online provision within five days of national lockdown." Mark Jackson, Director of Design & Digital, University of South Wales.
The move to online learning presented challenges in ensuring access to IT equipment and the need to overcome digital disadvantage for learners, and in response Alliance universities delivered huge investments in digital infrastructure and support for their staff.
The online delivery was nothing new for Alliance universities however, who have had a 'digital first' approach to their teaching for many years.
"At Teesside we were able to respond quickly to the pandemic, pivoting to online teaching and learning with speed. Whilst our strengths in Edtech underpinned this transition, the creative and innovative thinking by our staff that enabled us to deploy agile and flexible learning and support for our students has been outstanding." Dionne Lee, Policy and Projects Manager Teesside University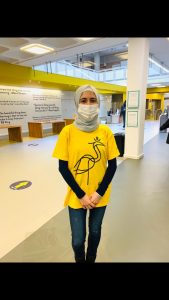 Despite the challenges, the student experience has remained central to the work of Alliance universities.
"I am most proud of my team for the enthusiasm, pace and professionalism that they have demonstrated in reacting to the pandemic and enabling us to continue to operate with student experience at the heart of what we are achieving." Caroline Harries, Chief Financial Officer Kingston University  
The health and wellbeing of staff and students has been at the forefront of universities' response to the pandemic, with the introduction of online provision, along with developing new resources and approaches to support students with specific anxieties and mental health issues related to COVID-19; as seen within this briefing. For Jackie Potter, Head of Oxford Centre for Staff Learning and Development, she hopes this "focus on wellbeing and compassionate leadership" is a continued legacy of what has been a difficult year.
 The student union network have been most proud of their work securing additional funding for student wellbeing initiatives
"Successful negotiations with UET for them to grant us money towards online events to tackle isolation within the student community" Barbara Pereira Union Affairs Officer, Leeds Beckett Student Union
Supporting their Communities, and the Nation/s, throughout the Covid-19 pandemic.
 Alliance universities have been at the forefront of the Covid response. Thousands of nursing students from all 12 Alliance universities volunteered to take up positions with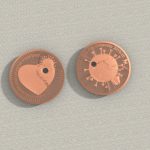 in the NHS to support the nationwide effort to stem the spread of the virus; something Birmingham City University PVC Dean Professor Alison Honour is proud they were able to recognise through the creation of a special medal by the School of Jewellery for staff and students working on the NHS frontline.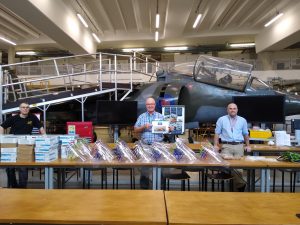 Hundreds of thousands of items of PPE have been donated, specialist equipment loaned and vital research into testing is being undertaken by Alliance universities. Alliance university facilities have also played a key role in the effort in preparing frontline staff for the pandemic. The University of South Wales (USW) Clinical Simulation Centre trained nurses in caring for patients in Intensive Care Units. UWE Bristol even turned their conference centre into a Nightingale hospital.
More recently, all Alliance universities have given over their sports halls and conference centres to support university and community testing, something members are exceptionally proud of, particularly the speed and "being able to build a series of test centres from nothing in 10 days! Mark Milton FCIPD, Chief Operating Officer University of South Wales.
As anchor institutions, Alliance universities are deeply rooted in their local communities and regions, and these relationships have been central to the pandemic response.
"Throughout the pandemic UA institutions have risen to the challenge and undertaken a phenomenal amount of work to support their local communities" Dionne Lee, Policy and Projects Manager Teesside University.
This has included the delivery of volunteering initiatives by staff and students to support vulnerable groups, such as the donation of resources and supplies for food banks by Teesside University. The University of Hertfordshire have been running law clinics for tenants, and UWE, Bristol have been running virtual activities and services to combat loneliness and isolation.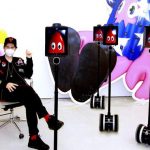 The work of Alliance universities in their communities will be increasingly important as we look to rebuild from this crisis, as highlighted by the policy team at Coventry University
"The sector should keep highlighting the role they can play in enabling the economy to recover from the economic shocks caused by the pandemic. The civic role of universities in response to the pandemic goes beyond the immediate supply of PPE and resources to the NHS." Javneet Ghuman, senior policy adviser, Dr Lizzie Norton, policy adviser; and Jo Dobson Associate PVC Group policy.
UA members have a variety of collaborative partnerships in industry and their various communities and have leveraged these partnerships to support local businesses through the pandemic and beyond. This has included the delivery of digital skills training and other technical support, help with transforming business plans, and the sharing of facilities.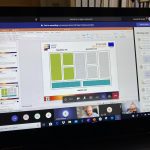 As Joanna Birch, Director of Innovation Enterprise and Employability at Birmingham City University puts it, the collaboration seen this year has been the thing she's most proud of and hopes to see continue "by sharing best practice we all win and improve".
Beyond the work with businesses, the continued cooperation with other local partners to deliver education and meet local needs is something many Alliance members hope to see continue in the new year.
For Dr Phil Kirkman, Lead for Education Partnerships at Anglia Ruskin University, "Building on meaningful partnerships has been the linchpin of our continuous successful development across this year."
 These partnerships, particularly with Further Education (FE) are seen as particularly important in responding to government reforms.
"Co-operating.  Being immersed in it for a long time, it's easy to take for granted the way that universities and FE institutions help each other out simply by talking, sharing experiences." David Rickard, Network Services Manager, The University of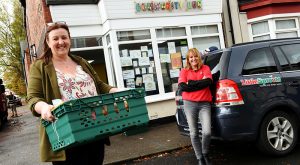 Brighton
 "Working in partnership with FE to deliver the government's technical education agenda and relevant elements of the impending FE white paper." Sarah Cullimore, Head of UK Partnerships and Apprenticeships, Oxford Brookes University
 The scale of the work undertaken by Alliance universities to support the front line and their communities can be seen here.
Initiating conversations and taking action on race equality, equity and inclusivity.
This year has been an important one for progressing conversations on race equality, equity and inclusivity, and Alliance universities have been keen to ensure these dialogues progress into meaningful action within their institutions and wider society.
Augusta Chidinma Nnajiofor, President at the Students' Union at UWE Bristol started a project called 'A year in conversation with Augusta' aimed at initiating conversations around equality, equity and inclusivity with high profile leaders from across the UK. "In a year with so much events that have changed perspectives and called for more needed action, it was important for me to kick start a project that inspires not just our student community but other leaders and individuals to speak up and help create a positive future."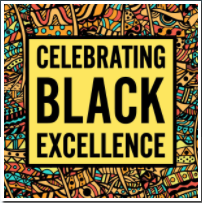 Augusta has so far spoken to Professor Steve West (Vice-Chancellor and President atUWE Bristol), Radha Balani (Director of Design and Facilitation, ThinkBeyond) and Jamie Hooper (Senior Equality and Diversity Manager, Sport England). In the New Year, the series will hear from Marvin Rees (Mayor of Bristol), Lord Karan Bilimoria (Founder of Cobra Beer and President of UKCISA).  The team at the Students Union at UWE are also leading a yearlong Celebrating Black Excellence campaign, which along with celebrating black excellence and challenging misconceptions, is also raising money for Bristol Black Carers as part of the campaign.
Alliance universities have also been leading partners in the higher education sector for the support of the #10000BlackInterns project, which aims to transform the horizons and prospects of young Black people in the United Kingdom by offering paid internships across a wide range of industries, as well as world-class training and development.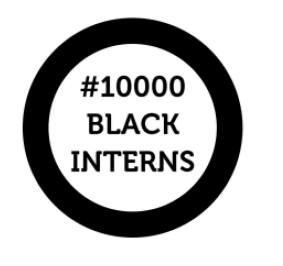 Although amongst the most diverse in the UK, Alliance universities also recognise that, like the rest of the sector, not enough has been done to address the disparities in racial equity within our institutions. Or, to leverage their immense power as pipelines of graduate talent to encourage the companies they work with to be better. They have therefore committed to support the 10,000 Black Interns scheme, and University Alliance have also committed to offer a paid internship as part of the scheme.
We recognise that meaningful progression on the equality, diversity and inclusion agenda will only be realised by taking action across the whole system. We have been furthering discussions on developing an inclusive research culture and adressing the BAME pipeline through our Research and Innovation network, and our Teaching and Learning Network continue to address the black attainment gap and inclusivity in teaching and learning. In 2021 we will be launching a piece of work to drive diversity in academic representation in the media.
2020 has been a tumultuous year in many ways, but has also opened the door for acceleration and innovation in teaching and learning; prompted vital conversations and action on institutional culture, and has seen a renewal of the vital civic role our universities play.
We're proud as a mission group to represent such inclusive and hardworking institutions that have aided their communities and supported staff and students through a difficult year; all whilst continuing to play a vital role in the UK's cultural, social and economic futures. 2021 will be sure to bring a whole host of new challenges, but with them will be new beginnings and opportunities, that University Alliance and our networks look forward to meeting with innovation and enthusiasm.