By Social Policy Reps Katheryn Margaret Pascoe & April Murray Cantwell
During the heart of the Covid-19 pandemic, elections were held to establish the very first representative committee for DTA and DTA3 researchers. After nominations and preparing short video statements outlining why we wished to take on the role, online voting went live. April and I were elected by fellow PhD researchers to represent our social policy cohort. Made up of seven representatives from three strands (Bioscience, Energy and Social Policy), our role is to facilitate a collective voice for researchers at the DTA management level and provide a direct channel for feedback, advocating for positive changes to the organisation of the DTA program in response to our researchers' needs.

Figure 1 DTA Rep committee feedback loop – image created by Ana Tendero Cañadas
Ultimately, we work to improve the PhD experience. One way we do this is by hosting some much-needed social relief such as our recent online Christmas quizzes and an upcoming end of academic year event.
Why get involved in the first place?
During the first year of my PhD, I encountered many challenges, including moving to a new continent, redesigning my research project and establishing fully remote working arrangements in light of Covid-19. What I have learnt, however, is that a PhD does not have to be a lonely journey. Reflecting on my career to date as an advocate and social worker, I wanted to join the DTA Reps to work towards ensuring that no one feels alone, while enabling a voice to push for changes that reflect the needs of our community.
Katheryn Margaret Pascoe, Ulster University
https://youtu.be/ZFV900x0ac8
One of the primary reasons that I wanted to become a DTA Rep, was recognising the need to highlight the significant challenges encountered by PhD researchers working away from home, their families and their wider communities. Having seen the impact of social isolation on fellow peers and its detrimental effects on their mental health and research, I saw this role as an opportunity to assist in creating a supportive environment that promotes improved wellbeing and resilience.
April Murray Cantwell, Sheffield Hallam University
https://youtu.be/jhqv-XN0KMQ
Having impact as Reps
Through a survey we developed and distributed in October, feedback was raised around the need formore opportunities for researchers to connect with one another, in order to reduce isolation and

promote collaboration. Covid-19 has had wide-ranging effects on our sense of community and connection, disrupting both our research and networking opportunities. Many of our researchers  continue to work from home. For those that have been able to return to campus, roster arrangements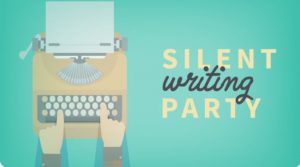 are operating to facilitate adequate social distancing and prevent the spread of the virus. As a committee, we were able to voice this desire for greater connectivity. The DTA Team listened and responded by supporting me to host weekly online "Writing rooms" throughout December.
Encouraging researchers to come together virtually, the writing rooms combine structured writing with socialising, which supports motivation while promoting solidarity and peer-to-peer support.

One of the key benefits I have gained from my role on the DTA Rep Committee, is developing intimate knowledge of the complexities and challenges associated with the Covid-19 pandemic. The survey we distributed was effective in illustrating its far-reaching negative consequences for our PhD researchers. These include concerns about the continuation of funding, access to necessary resources, requirements to change research design, as well as the associated impact on mental health and general motivation. As a committee, we were then able to synthesise this feedback for the DTA Team and for the DTA3 programme funders, the European Commission. Moving forwards, this will enable us to pave a way to support DTA researchers in the continuation and completion of their work, while supporting more tailored training options.
[April Murray Cantwell]
Coming up!
The Committee is currently working towards an end-of-academic-year event for all DTA researchers. More information will be forthcoming in the New Year, so watch this space. Katheryn Margaret is also developing a Mini-Methodology Festival to encourage peer-to-peer learning and to support researchers' understanding of the diverse methodologies that inform qualitative research. This has been designed in direct response to the training needs voiced by our social policy cohort, and we plan to go live in the first quarter of 2021 –  more details will be announced shortly.
Social media
The DTA Reps also manage a range of social media accounts to promote our upcoming events, share resources and training opportunities, and celebrate the success of our researchers. If you have a story about DTA that you want to share, a milestone you have recently passed or even a YouTube clip that sparked an "A-ha moment" – whether it be in connecting methods to methodology, understanding what an epistemology is or even what is meant by non-parametric testing – then let us know or tag us in your own posts. You can follow us on Insta and Twitter, find us on Facebook or send us an email dtareps@unialliance.ac.uk.