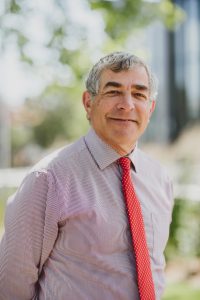 Professor Alistair Fitt
Vice-Chancellor of Oxford Brookes University
Professor Alistair Fitt is the Vice-Chancellor of Oxford Brookes University. Alistair was previously Pro Vice-Chancellor at Oxford Brookes and had a remit that covered all research and knowledge exchange at the University. 
Alistair is also Deputy Chair of University Alliance, a role that he took up in September 2019.
Alistair joined Oxford Brookes in March 2011 from the University of Southampton where he worked for 22 years, latterly as the Head of the School of Mathematics and then Pro Vice-Chancellor, International.
He studied at Lincoln College, Oxford, and specialises in industrial applied mathematics.
He has published three books and more than 90 research papers and has spent many years attending study groups with industry all over the world, where real unsolved industrial problems are studied by groups of mathematicians. Alistair's research focuses on two main areas, namely the flow of glass, food and other complex fluids and flow and deformation in human eyes.
Alistair's external involvements include close connections with the Engineering and Physical Sciences Research Council (EPSRC) and other funding agencies, and he is a University Alliance research lead. He served as Executive Secretary of the world applied mathematics society (ICIAM) for eight years. In January 2018 he became the President of the Institute of Mathematics and its Applications (IMA).
He is Chair of the UUK Health Education & Research Policy Network (HERPN) and serves on the UUK Board; he also chairs the UUKi TNE Strategy Group.
Click here for a full profile: Professor Alistair Fitt