ONLINE SESSION: INTRODUCTION TO EFFECTIVE MEDIA INTERVIEWS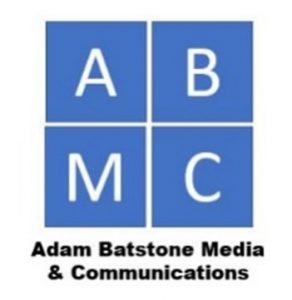 As part of the 'Driving academic diversity in our media voices'  campaign we are offering three one hour (free of charge) introductory workshops about how to work with the media for any academic employed by any of the University Alliance member universities.
These are being provided by our media coaching partner Adam Batstone (a former BBC journalist who has delivered media training for academics in other UK universities).
Please use the below links to sign up for one of the sessions, which will be delivered over zoom. The session will be repeated over three separate dates, and participants should only register once. Once registered we will be in contact with further information.
Please register for one of the dates available:
April 28th – 14:00-15:00 – https://us02web.zoom.us/webinar/register/WN_JMsD30lyTjekkzIulTS1wg 
May 26th – 14:00-15:00 –https://us02web.zoom.us/webinar/register/WN_i48BDxH2Qm6yFoq5r8jugg
June 30th- -14:00-15:00 – https://us02web.zoom.us/webinar/register/WN_KAF_iENnQnSTAr1zIZSIzA
About the sessions:
The purpose of these hour-long sessions is to provide very practical advice on how to get the best out of an interview opportunity. They will illustrate how the contemporary media landscape is changing and what that means for the traditional reporter- press office- academic relationship.
The session will also help you to appreciate why your work is of interest to the media and what journalists want when they interview you. We will cover: news sources, feature content and consider how the newsroom hierarchy will affect the way your input ultimately appears.
Presentation and effective preparation are also important to get right – and the content within this session should also help you in teaching, conference speaking and grant applications. We will also look at some of risks and pitfalls of working with the media and give very practical advice on how to avoid problems.
The session will comprise the following elements
Contemporary Media Landscape: How digital technology has transformed the way news is gathered and distributed.
What Makes News: The key ingredients which dictate whether your story will make the news.
What Journalists Want: How journalists operate and practical tips to ensure your dealings with the media go well.
Presentation Technique: How to perform in an interview to make your points clearly and memorably.
Preparation Checklist: Key points to consider before agreeing to an interview with a newspaper, TV or radio.
Interviews by telephone or video conference.
Who are they targeted at?
The session is ideally suited for academics who are interested in finding out more about how the media operate and what to expect in interview situations. It will be of value to those who are embarking on research or to more experienced senior staff who want a refresher course and a better understanding of how the media landscape is changing. The session will touch on how to make your research appealing to journalists, but the focus is on getting the most out of interviews, with an emphasis on practical advice to help preparation. Attendees will receive notes and a checklist of what to consider and prepare before a media interview.
Information for UA press offices
The session will stress the importance of academics working with their university press office to ensure comms teams are made aware of interview opportunities and can offer support. Please get in touch if you require more information, or would like to arrange one to one practice interviews for academics who would benefit from individual coaching.
This online session is led by Adam Batstone, a former BBC journalist who has worked in newspapers, radio, TV and the BBC News website. Adam specializes in helping academics to get the most out of media interviews and has worked with Royal Holloway University, The University of Portsmouth, The Courtauld Institute of Art as well as several non-academic businesses and organisations.