Leeds Beckett University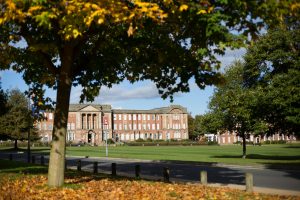 Key Stats:
Leeds Beckett University is rooted in the Leeds Mechanics Institute founded in 1824

There are almost 22,000 students at the university

Leeds Beckett has been given a silver award for its teaching quality
Leeds Beckett University educates over 28,000 students from more than 100 countries around the world and contributes an estimated £500 million to the economy every year.
The university has been recognised for its commitment to graduate employability and providing students with transferable skills. All undergraduate courses include at least two weeks work-related learning each year and this contributed to Leeds Beckett being award silver in the Teaching Excellence Framework.
Three prominent research institutes for sport, sustainability and health make Leeds Beckett a leader in applied research and technical expertise.