University of South Wales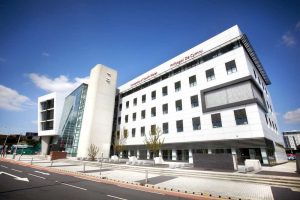 Key Stats:
The roots of the University of South Wales go back to 1841 with the founding of the Newport Mechanics institute

The university educates over 22,000 students

The university is rated best in the UK for the Health Professions
The University of South Wales is one of Britain's largest and most exciting new universities and a major player in higher education. It attracts a cosmopolitan mix of students from 122 countries and all backgrounds.
The University is unusual in the UK in bringing together the broadest range of provision and the widest access to education. It offers a full range of qualifications from Further Education level to degrees and PhD study. As a major university it delivers the full range of STEM subjects, from engineering and mathematics to computing and surveying as well as being an experience provider of teacher's training courses.
The University has 3,500 staff and two subsidiaries in The College Merthyr Tydfil and the Royal Welsh College of Music & Drama.
The University of South Wales is a major player in British and global higher education. Whether you assess the employability of their graduates, the applied research of their academics, or the role they play in the economic, social and cultural renaissance of their region, this vibrant University is far more than the sum of its parts.