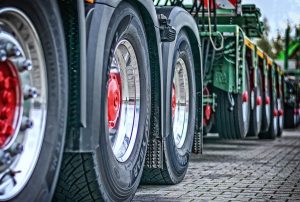 Innovate UK recently funded a project to develop split cycle engine technology, in effect, creating engines which are more efficient and better for the environment. Following the success of this research phase, a consortium including the University of Brighton and global engineering specialists Ricardo joined together to form the company Dolphin N2 to bring the products they had created to market.
The internal combustion engines they have designed rival fuel cells and batteries in their efficiency and produce near-zero emissions of harmful nitrogen oxide (NOx).
The company has recently been bought by FPT Industrial, a leading manufacturer in industrial vehicles, and will likely be used to make long-haul trucks more efficient and cleaner.
Simon Brewster, CEO of Dolphin N2 said "We knew the technology had world-leading efficiency, but it was the research at Brighton that also showed incredibly low levels of NOx emissions. Without this discovery, the technology could still be seen as a dirty engine – with it, it can compete side-by-side with so-called zero emission power, except that our engine is cheaper of course."