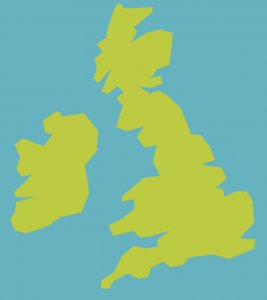 The future success of economic growth in the UK will be based on the talent and innovation of people from across the country. Universities are the engines to build this capacity and drive innovation and create new industries in all our regions. We need a broad base of high performing universities to support this activity. The key strengths of UK universities are quality, excellence and choice, with a diverse range of outstanding universities that are transforming lives.
Why is a diverse university sector important?
A diverse and excellent UK university sector supports a vibrant society and an innovative economy.
To prepare for the new economy and a changing global jobs market, we need to harness the excellence that exists in different types of universities right across the UK.
We need to maintain a healthy balance between research-intensive universities and our leading professional and applied institutions.
Examples of excellence
Excellence exists across the sector and across the country. The following case studies demonstrate how universities are critical to future economic growth and support our international position as a place people want to live, work and invest.
Supporting regional economic growth
Universities are important for their own sake, as centres of enquiry and learning, yet the UK's higher education sector also has a vital role to play in the UK economy. Universities right across the sector generate and transfer commercially useable knowledge.
Start-ups from Alliance universities account for over half of the turnover of university start-ups.
Alliance universities have led over one-third of all knowledge transfer partnerships, worth over £6.5m per institution.
De Montfort University boosts the East Midlands economy by around £32m each year through business support and start-ups
University of Huddersfield set up a £12m Enterprise and Innovation Centre to generate jobs and prosperity for the region
Plymouth University leads the Growth Acceleration and Innovation Network comprising of some £100m of innovation assets in the region
University of Salford in partnership with the BBC at MediaCity UK provide vital professional development to support the North West's £16bn digital and creative sectors
Oxford Brookes is the 8th largest employer in Oxfordshire and over £19m of its annual spend goes to local suppliers
Northumbria University has created more than 200 business start-ups in the past 5 years
Cardiff Metropolitan University has worked with 5,000 companies and brought over 500 new products to market over the past 10 years
The award winning Coventry University Technology Park encourages and supports  the start up and development of innovation-led, high-growth, knowledge-based businesses and is currently home to 63 businesses.
With more than 2,500 staff, Kingston University is one of the town's largest employers, contributing around £500m annually to the local economy
Attracts inward investment to support UK innovation
Universities are international organisations, operating internationally and forming partnerships with global business. As one of the UK's major export industries, universities have the capacity to leverage investment for the benefit of the regional economy.
Leading cutting edge science
Around the world, policy-makers agree on the big issues that need tackling by our finest minds. Universities across the sector, through their world-leading research, advance our knowledge and understanding of these issues and solve many of the problems that drive them. Businesses big and small, charities and governments also have their own sets of challenges that universities are uniquely able to answer. Universities work with partners from around the world on research and innovation that is making a difference today.
Transforms lives with new opportunity
Fostering social mobility and inclusion is both a social and economic need. With 80% of new jobs in high-skill areas it is vital that we have a system that enables all those who have the ambition and ability to succeed at university to do so. Universities make a major contribution to social mobility in the UK. With over 25% of all students, Alliance universities take a diverse range of students, offer them a research-informed and highly focussed learning experience, enhance their employability skills and, as a result, their graduates have some of the highest rates of graduate-level employment.
At University of Bradford 52% are from low socio economic groups and 76% are on low income with bursaries and they are number one in Yorkshire for getting their graduate students into graduate-level employment
With 43% of Manchester Metropolitan University students from low income backgrounds, it adds £147m per year in social value by contributing to social mobility and improving the quality of life of thousands
Bournemouth University graduate employment rate is 91%, one of the highest in the UK
Prepares a generation for the world of work
A rich and diverse supply of graduates is increasingly critical in our changing, global economy. Growth of new sectors means we need different graduates to meet the different needs of the economy. The Creative Industries sector employs 1.4m people in UK; has 10.6% of UK exports; and contributes 3.2% to UK GVA (by comparison the Aerospace industry employs 133,000; has a global market share of 17%, and contributes only 0.4% to UK GVA).
Bournemouth University is recognised as the only Centre for Excellence in Media Practice in the UK and graduates from the National Centre for Computer Animation have worked in Hollywood on such films as Lord of the Rings, Gladiator, Star Wars, Madagascar and King Kong.
Over half of all students enrolled on sandwich courses are at Alliance universities.
Sheffield Hallam University works with around 60 professional bodies, and with business and industry leaders including Sony, BP, NHS, Network Rail, Cisco, SAP and Microsoft preparing their graduates for work
75% of FTSE100 companies have sponsored their staff to study with the Open University
Liverpool John Moores University's World of Work Programme integrated across the curriculum is endorsed by leading businesses including Airbus, NHS, GKN Aerospace, Siemens and Sony and the CBI
The University of South Wales hosts a £1.5m aerospace centre which features an energy-efficient aircraft hangar complete with a BAE Jetstream 31 commercial jet, a fully instrumented wind-tunnel, a flight simulator and control laboratories.