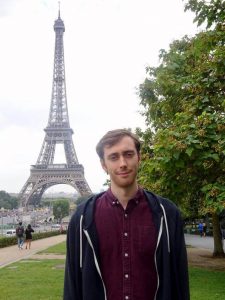 Michael Castle is in the first year of his PhD at the University of Portsmouth 
Battery technology is a cornerstone to a low carbon economy and the government is keen to established the UK as a world leader as part of its Industrial Strategy. Michael Castle, a first year PhD student at the University of Portsmouth, is hoping that his research will generate new ideas for experimentation on battery cells. 
Inspired to pursue a research career by his department and supervisor, he is researching mathematical modelling of battery micro-structures to facilitate higher discharge rates, allowing the stored energy to be used more efficiently. 
His work could help develop improved battery systems, which could allow for higher powered, cleaner, more environmentally friendly batteries.