This blog first appeared on the Leeds Beckett website. 
Three fashion students from Leeds Beckett University have designed, made and donated hundreds of free face masks and scrubs to care homes, pharmacies, nurses, and healthcare assistants.
Eva Clarke, a second year BA (Hons) Fashion student in Leeds School of Arts at LBU, has made 75 'earsaver' headbands which have been sent to key workers across the country.
She said: "The function of the headbands is to provide some comfort for ears getting sore from long shifts wearing masks. The headbands have buttons on both sides of the head that the mask hooks over instead of the ears.
I feel as though this small gesture is a way of showing my appreciation and thanks to the key workers who I admire for their hard work. Now, is a time more than ever for everyone to act with compassion and come together in community spirit.
I couldn't have completed the headbands without the skills and knowledge taught by my lecturers. Especially in the current situation, they have been nothing but supportive and thorough. We're taught to be considerate in every way we use our craft – whether that is within sustainability or for a cause."
First-year BA (Hons) Fashion student, Georgina Ebuebu, has also donated around 40 face masks to colleagues at Affinity Trust in Leeds where she works part-time as a Support Worker for people with learning difficulties.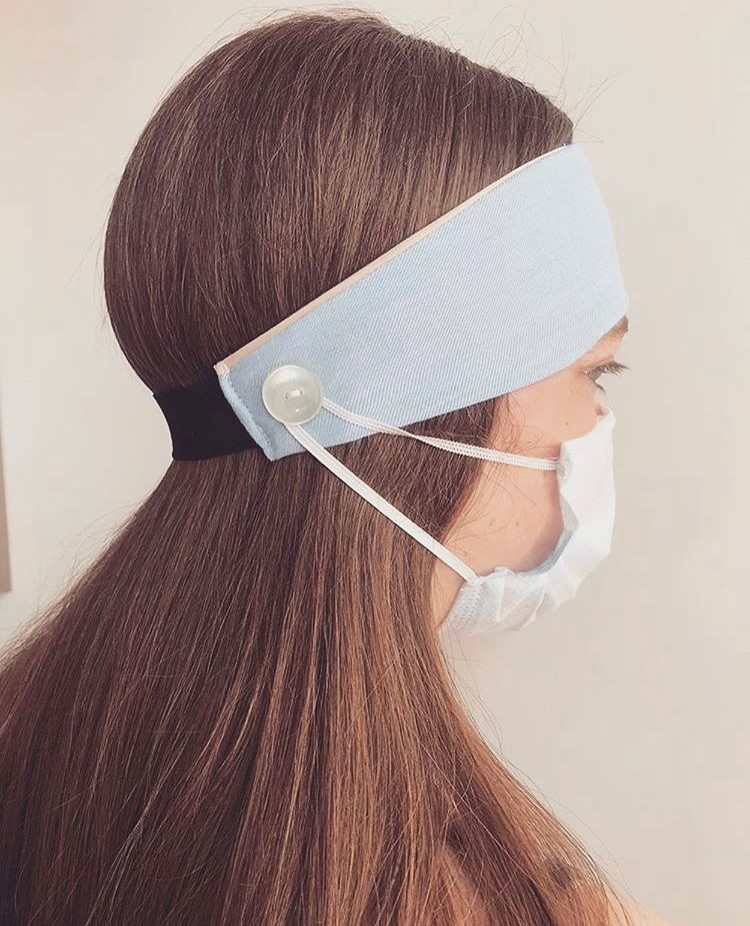 Mother-of-three Georgina first began making the masks last month using materials at home including African prints.
Her latest batch of masks are made out of old gift boxes which Georgina dismantled before fitting them together with fabrics.
She said: "We are in this together. We all have to do our bit and that way you can help save lives.
Protecting myself, protecting my children and protecting others, I think with this attitude we are going to overcome together. If I bring my ideas and others bring theirs, we can come out the other side and beat this virus."
Second year BA (Hons) Fashion student, Ruby Lee, has also designed sets of scrubs which have been donated to the NHS workforce.
She said: "I have made three sets of scrubs so far, however, I plan on making more once I have completed my university projects along with face masks.
I have learnt all the skills I have used to make the scrubs at university such as understanding patterns and constructing garments to a high standard."
Leeds Beckett University Vice Chancellor Peter Slee said:
"We are so proud to see so many of our students join the fight against COVID-19, by finding innovative ways to put their skills and knowledge to great use.
Our three fashion students and their designs are yet another example of the ways that members of our university community are responding to the challenges that we are currently facing, providing valuable resources to the NHS and social care workforces in what are unprecedented times."