University Alliance

>

Real World Impact
Real World Impact
https://player.vimeo.com/video/121912611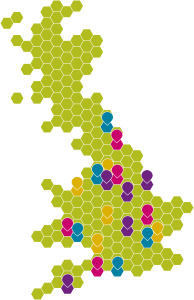 For more than 100 years, Alliance universities have been at the forefront of research and innovation excellence geared towards industry and the professions. Many were established at the time of the Industrial Revolution as institutes of engineering and design to meet the needs of new industries and the cities that grew up around them. Today we continue to address the challenges of the 21st Century: a growing and ageing population, the depletion of our planet's resources, climate change, cultural and social cohesion, and a fast-changing technological and economic landscape.
Alliance universities carry out real-world research. They are highly-networked in a research and innovation ecosystem which requires connectivity. Collaborative, open, responsive – they work with businesses of all sizes, charities and governments as well as with research partners around the world.
We are proud to present this snapshot of the excellent research happening in Alliance universities and its impact both on here in the UK and around the world. These case studies show how they are finding new ways to overcome socio-economic challenges: growing industries, improving healthcare, building sustainability and shaping society. Together, these case studies provide compelling evidence that the strength and quality of the UK research ecosystem depends on the government continuing to fund excellence wherever it is found.