People are key to successful research. As institutions with diverse student bodies, we have an important role to play in expanding the diversity of R&D talent pipelines, tackling inequalities, and addressing barriers faced by students and staff. Inclusivity is part of UA member's core values. It is championed at all levels with members recognising the value it has to enhance the student and staff experience. Underrepresentation of individuals with protected characteristics such as women and Black, Asian and Minority Ethnic groups is well known across UK research.
Alliance universities are working hard to address inequalities and are committed to embedding equality, diversity and inclusion across their research programmes.
The University of South Wales runs a number of networks to support women in academia, both within the institution and across Wales.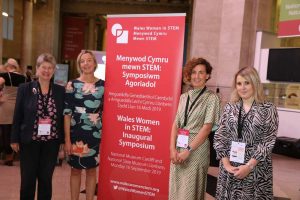 The nationwide Wales Women in STEM network was launched in 2019 using funding from the Higher Education Funding Council for Wales and aims to expose and address the barriers that face women working in STEM. It brings together women working within education institutions and policy makers to help support each other and create a positive environment where women and girls can thrive throughout their careers. The network features a website with a collaborative platform so that women can ask questions, share experiences, and find mentors who can make a real difference to their STEM ambitions.
Oxford Brookes University are leading a project funded by EPSRC under their Inclusion Matters programme to increase participation of female researchers as founders and co-founders of spinout companies
The pandemic has brought under the spotlight the importance of commercialization of research and the creation of spinout companies is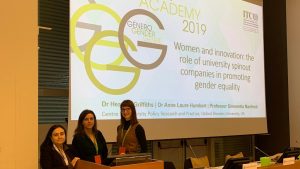 an important vehicle to achieve this. Women only represent 13% of female founders or co-founders in the whole of the UK. This represents an untapped source of talent and has highlighted the need to better support female researchers with the commercialisation of their research and spinout leadership. Younger women in particular are concerned about going down the commercialisation route and therefore producing less publications. This project aims to develop tools and interventions to help institutions to achieve a step change in institutional capabilities to develop a more inclusive ecosystem around spinouts and commercialisation of research across the whole sector. This project has also identified some early learning on the importance of sufficient initiatives for early career researchers to assess the range of career opportunities, particularly in the interaction with industry.
Read Simonetta's blog on the project on Wonkhe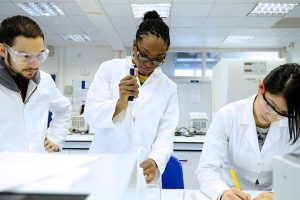 For the last two years Kingston University has included targeted BAME Studentships within PhD Studentship competition
These awards are ringfenced for talented BAME PhD applicants and they aim to award one per faculty each year. Four were awarded for 2020-21 entry, three for 2019-20. BAME applicants have reported that this clear declaration of inclusivity at Kingston was important in encouraging them to apply. Award holders receive additional support through the BAME mentoring scheme run by the Graduate Research School, and sponsorship to attend national events that support BAME career development in academia. This work forms part of Kingston's wider commitment to support BAME staff with professional development as a route to get more BAME into senior positions within the university.
Leeds Beckett University offers range of professional doctorates, aimed at supporting practitioners to advance their knowledge.
Co-creation means these doctorates deliver the higher-level skills needed for future growth and, as they can be completed alongside current roles, they remove many of the traditional barriers to studying for a higher degree for all students, but particularly underrepresented groups. LBU's Carnegie School of Education runs a cutting-edge practice research leading Professional Doctorate in
Education/EdD where students are locally and globally connected through the School's nationally and globally leading Research and Enterprise Centres in Coaching and Mentoring, Race Education and Decoloniality, LGBTQ+ Inclusion in Education, Mental Health in Schools, Creativity and Storytelling, and Montessori. The programme also has strong links to LBU's social justice work. The students' work truly enhances the life chances and educational engagement for all in our local, national, and global education landscape