Leeds Beckett University- Addressing the obesity crisis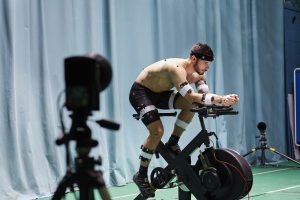 Research at Leeds Beckett University is directly benefiting the health of more than 14,000 children and adults per annum through improved obesity treatment delivered primarily via the NHS and local authorities by LBU's subsidiary company, More Life. Co-created work with Public Health England (PHE) on a Whole Systems Approach to obesity, it has impacted obesity and other health policy and action in local authorities across England and beyond. Policy-makers and practitioners were involved in the co-development of the guide and accompanying resources outlining a "how to" process, which can enable local authorities, and their partners, to start creating their own local whole systems approaches to tackling obesity and promoting a healthy weight. The research has informed changes in UK Government policy, influenced related strategies (e.g., the development of the NHS Diabetes Prevention Programme) and impacted practice and challenged policies beyond the UK (e.g., treatment for Qatari children and the EU childhood obesity plan). Public awareness has also been raised of the risks of obesity and the benefits to health of lifestyle change.
Kingston University pain rehabilitation programme
The ESCAPE-pain rehabilitation programme – developed by a Kingston University and St George's, University of London professor to help people with chronic hip and knee pain- has been heralded in the 10-year long term plan by the NHS as a solution to cut waiting times in hospitals and GP surgeries and reduce waiting lists. The six-week scheme was designed for people with osteoarthritis – the most common form of arthritis – and aims to help them to understand their condition better, realise that exercise is a safe and effective self-management strategy to reduce hip and knee pain and recognise the physical and psychosocial effects of joint pain. The scheme is delivered in some 220 sites across the United Kingdom including community centres, leisure centres and schools. It has treated more than 13,000 people to date, saving the NHS an estimated £22 million by reducing the amount of healthcare needed by patients.
Oxford Brookes University – Improving the accuracy of pre-natal screening
Diagnostic and screening tests produced by Oxford Brookes University have been received in routine clinical practice by tens of millions of women worldwide. One such test developed a method to measure the two forms of the reproductive hormone, inhibin: A and B. Inhibin A measurement has been used in prenatal screening for Down's Syndrome, and the higher accuracy of screening has meant that fewer women required amniocentesis, an invasive procedure which risks causing a miscarriage. The test for inhibin B, made in men, is in use as a marker of sperm count. Both of these tests are used in fertility studies and diagnosis of inter sex disorders. This research later led to the current clinical tests for another reproductive hormone known as AMH (anti-mullerian hormone). This is widely used in IVF clinics to measure how many eggs women have remaining, thus allowing clinicians to identify which women would most benefit from IVF treatments. The current group of inhibin A, inhibin B and AMH tests used in hospitals, and much of the research about understanding these molecules, has depended on the antibodies made at Oxford Brookes University.
Coventry University- Support for people living with long-term conditions.
More than 15 million people in the UK live with a long-term physical or mental health condition. Research at Coventry University has led to the development of several evidence-based face-to-face and digital self-management courses to help support people living with these conditions cope with anxiety and depression. One of its projects is the Hope Programme, which supports users through a six-week course, offered face-to-face and online.
The social enterprise spin-out, Hope 4 The Community (H4C), was established by researchers and a number of service users to diversify and spread the programme across public and private users. Macmillan Cancer Support and the NHS have worked closely with H4C in the development of its support programme.
Since H4C was founded more than 15,000 people have benefited from the Hope Programme, reporting feeling less anxious, depressed, stressed, and instead more activated, grateful and hopeful. Digital delivery has been scaled up significantly in response to the COVID-19 pandemic, providing resources and a community to help people manage their health conditions in these difficult times