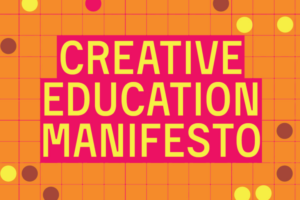 Ahead of party conference season, a coalition of creative and higher education organisations have launched their Creative Education Manifesto, calling on all political parties to commit collectively to restoring creative arts education.
The manifesto contains eight key asks which, if actioned, the coalition argues will help protect the critical talent pipeline that feeds the UK's successful creative economy, and with it the economic backbone and cultural identity of the country.
Backed up by a wealth of compelling evidence, the Creative Education Manifesto illustrates how protecting and nurturing creative skills in education can have huge economic and societal benefits.
Among these benefits are:
Job, skills and wealth creation and generation
Increased innovation, productivity and growth
High street renewal, safer streets and desirable communities, a true pathway to delivering levelling up across the UK
Healthier, happier and responsible citizens equipped with powerful self-efficacy and agency.
All this whilst sustaining one of the most valuable UK Plc assets: its world-leading creative and cultural arts sector.
The #ArtisEssential Creative Education Manifesto calls for cross-party commitment and collaboration, and a long-term creative education and cultural plan for the UK.
The coalition hopes this will restore the talent pipeline into the creative arts and cultural industries and unlock a multiplier benefit impact across all sectors of society including the economy, health and community cohesion and integration.
The #ArtIsEssential Creative Education Manifesto calls on all political parties to:
Equip every child with a solid foundation of creative education skills

Drive the recruitment and training of specialist creative arts teachers
Put the creativity back into creative arts/cultural arts education
Review creative arts/cultural education assessment and qualifications to ensure valuable qualifications are protected in the long-term and creative arts skills are formally recognised and valued
Enable a primary, secondary and tertiary education system that values STEM, the Arts and Humanities in equal measure and enables and embraces interdisciplinary study and research
Realise the value of sustaining a talent pipeline of creative arts/cultural arts students into higher education and beyond, including a commitment to Lifelong Learning within and through creative education
Ensure equality of access to a thriving creative arts/cultural ecosystem for every citizen across the country
Ensure recognition of – and investment in – the power play of creative arts/creative skills to turbo boost entrepreneurism and commercialism across the UK
Evidence:
According to the DCMS's own research published in June this year, participating in the creative industries and can have a significant impact on wellbeing – not just for improved mental health, but for degenerative health issues like Parkinson's disease and dementia. The positive impact of the arts on health is strongest in tackling psychosis in young adults, postnatal depression, recovery from neurological damage and falls prevention in older people. Estimated cost saving to the NHS due to a reduction in GP visits from arts participation is estimated to be in the order of hundreds of millions of pounds per annum.
Creative industries GVA has been growing faster than the UK economy since 2011 with large increases seen in 2015 and 2019.[1] The GVA of creative industries has increased 5.6% between 2018 and 2019 and by 43.6% between 2010 and 2019 in real terms. The creative industries delivered £115.9bn of Gross Value Added (GVA) in 2019, 5.9% of UK GVA.
Frontier Economics reported that "…firms with greater connections to the [creative industries] are more likely to produce product innovations."
Kingston University Future Skills 2022 survey of 2000 business leaders found 44% identified creativity as a valued skill for innovation (8th in the list of 10 Future Skills).
A DCMS Culture White Paper from 2016 found that cultural participation can help deliver improved educational outcomes in children and young adults, including raised attainment and a greater likelihood of going on to further and higher education.
University Alliance CEO Vanessa Wilson said:
"As our Creative Education Manifesto illustrates, creative skills and activities are important not just to the success of industries across the board, but to the wellbeing and happiness of the UK's individuals and communities. Protecting and future-proofing the creative talent pipeline should be a top priority for government.

Cultivating and nurturing these skills from an early age can only benefit the UK economically and culturally and create longevity for one of the UK's most lucrative industries."
Gordon McKenzie, CEO of GuildHE and Prof Paul Gough, Vice-Chancellor of Arts University Bournemouth and Chair of the United Kindom Art and Design Institutions Associaton (UKADIA) said:
"We are delighted to have partnered in the creation of the Creative Education Coalition Manifesto. Creative skills are not only vital to the productivity and global success of many UK industries: creative expression is fundamental to what makes us human. The opportunity to develop and progress creative skills at every stage of the education system is essential and we must ensure that all young people, regardless of their social background, have access to high-quality creative learning experiences from an early age."
Sandra Booth, FRSA Director of Policy, Council for Higher Education Art and Design (CHEAD) said:
"Creativity is coveted by employers across all sectors as the essential future skill most in demand. As our creative education manifesto shows, creative graduates are resilient, risk-taking, change-making, problem-solving, team-working, tech-savvy, inspiring individuals who hold the key to unlocking UK's creative potential, enriching all our lives and creating inclusive opportunities for all young people."
Dr Diana Beech, CEO, London Higher said:
"The creative industries are important for a thriving economy, and London's dynamic creative arts scene including an impressive array of world-leading creative education providers is no exception. The creative industries play a pivotal role in driving economic growth and fostering innovation. In London alone, the creative industries contributed £13 billion in taxes in 2019/20, which is £4,300 per person, with this economic benefit trickling out to the rest of the country.

As a global hub for culture and a leading destination for creative education, London attracts talent from around the world and acts as a magnet for creative minds. We must protect the UK's talent pipeline to ensure that our world-leading creative industries can continue to thrive and produce diverse arts representation. The Creative Education Manifesto's ask for cross-party collaboration and a long-term creative education plan for the UK is crucial to making this happen."
Polly Mackenzie, Chief Social Purpose Officer at University of the Arts London said:
"Creativity is valuable to every one of us: to our communities, our wellbeing, the economy, and our place in the world. Creative education has the power to shape and change lives and we must do all that we can to protect and elevate it. This is why University of the Arts London is proud to be part of the #ArtisEssential coalition and we wholeheartedly support the Creative Education Manifesto."
Professor Stella Bruzzi, Dean, Faculty of Arts & Humanities, UCL said:
"As this manifesto explains, art and creativity are essential to the holistic functioning of a contemporary society. To ensure the advancement of art and design and creative practice-based education it is essential that we work together. Through embedding the core skill of creativity, we will enable the continued success of the UK's leading art and creative industries."
The #ArtIsEssential Creative Education Coalition is made up of the following organisations:
If you'd like to join the creative education coalition and pledge your support for protecting the creative skills pipeline – sign up via our QR code below: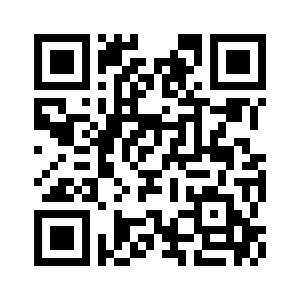 [1] DCMS Economic Estimates, updated April 2023