This Centre aims to improve the understanding of the development of obesity, including the associated comorbidities (CVD and type 2 diabetes) and psychosocial conditions to identify effective preventative and management approaches.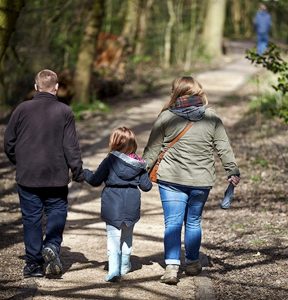 A MULTIDISCIPLINARY

 APPROACH
The Centre is unique in applying a multidisciplinary approach to the study of obesity. It integrates community-based programmes aimed the prevention and management of obesity with strengths in nutrition, dietetics, physical activity, psychology, epidemiology, public health and is also involved in undergraduate, postgraduate and professional training and education. Through this integration, they have expertise to enhance the implementation, effectiveness and scalability of programmes within real world settings.
The centre develops novel, bespoke approaches to research that are at the forefront of obesity related work. They have vast expertise, experience and a track record of delivering high-impact research and consultation that draws on our scientific and applied competencies. In doing so, the research and consultancy has led to many real world impacts that have improved the understanding, prevention and treatment of obesity.
THE CENTRE HAS SEVERAL OBJECTIVES:
The development, implementation and evaluation of novel, community-based prevention and treatment approaches to inform practice and policy
Understanding the physiological, psychosocial and behavioural determinants that contribute to obesity and its complications in adults and children in differing socioeconomic and ethnic groups
Delivery and evaluation of nutrition and exercise interventions across the life-course, in all communities
Implementation of motivational strategies for a healthier lifestyle
Training and education to support delivery of effective obesity prevention and management programmes and services
Case studies: