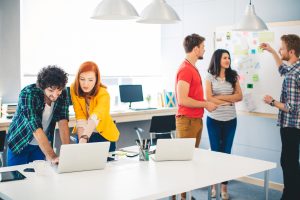 The University of Hertfordshire has delivered the Hertfordshire Growth Hub (HGH) to support over 5500 local SMEs. This service has continued throughout Covid, with many Alliance universities using their connections to support businesses in navigating the challenges posed by the pandemic.
About the hub:
Hertfordshire Growth Hub is the county's flagship business support provider. Powered by Hertfordshire Local Enterprise Partnership, the university are driven to help local businesses by offering instant access to advice, resources, events and other support providers, all in one convenient place.
The hub is part of a powerful network of 38 Local Enterprise Partnership-led Growth Hubs across England that integrate national and local business support. Funded by the Department for Business, Energy and Industrial Strategy and, in some cases, the European Regional Development Fund, all Growth Hubs provide locally tailored support and advice to connect businesses with the right experts for their specific business needs.
In Hertfordshire, their vision is to be the best Growth Hub in the country, creating a thriving business community and a more prosperous local economy.
The Hertfordshire Growth Hub is delivered by a consortium led by business support specialists Exemplas, along with the University of Hertfordshire and Hertfordshire Chamber of Commerce.