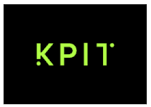 KPIT Technologies, a global automotive technology company, turned to Coventry University to develop a solution to accelerate the upskilling of its workforce in a rapidly changing business climate
More information:
KPIT Technologies, based in Pune, India, operates across 23 different countries and is a strategic partner to Jaguar Land Rover, Chrysler, General Motors, Bentley and BMW. It recognised that the traditional division between electronic engineers and mechanical engineers was breaking down amidst the increasing prominence of electric and autonomous vehicles. This demands a blend of skills including knowledge of software development for an automotive application.
The collaboration has focused on co-creating, co-developing and co-delivering two specialised programmes to navigate industry challenges and to promote employee competence development. The MTech Automotive Engineering course focuses on key modules and concepts such as cybersecurity, machine learning and embedded systems, while the MBA Strategic Engineering Management focuses on the development of strong core skills to progress to senior management roles within the organisation.
A 'flying faculty' approach combines traditional classroom teaching methods, online digital media and independent study.
The combined outstanding contribution of both KPIT's and the university's teams has been recognised in Coventry University's Staff Excellence Awards for two years running. KPIT has welcomed the rapid implementation of the courses, a direct consequence of the innovative 'flying faculty' approach. Working with KPIT has allowed the university to develop the programmes collaboratively, creating a blueprint for how the university can deliver such training in the future.
"KPIT support us with their knowledge of industry and by helping our students to be work-ready as well as helping our researchers to really focus on the challenges industry faces today.
We assist KPIT with academic support to ensure their staff have the necessary skills and it is very much a symbiotic relationship where we support each other and both sides gain enormous benefit from the relationship.
This collaboration is vitally important for Coventry University. KPIT are a world-class organisation sitting within the heart of the automotive industry. They are forward-thinking, they are revolutionary and they do things in a different way – similar attributes to those of Coventry University."
Paul Noon, Pro-Vice Chancellor for Enterprise and Innovation, Coventry University
Powering the UK's future