Birmingham City University  will deliver a new Institute of Coding Skills Bootcamps initiative to connect people to employment in Data Science and Cyber Security, as part of a national Institute of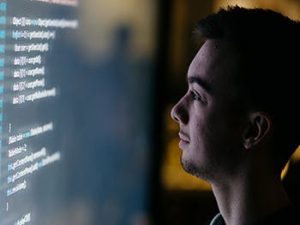 Coding programme rollout.
Skills Bootcamps are flexible courses of up to 16 weeks, giving people the opportunity to build up tech skills and fast-track to an interview with an employer. They are being developed by the Government as part of the Lifetime Skills Guarantee and Plan for Jobs, in partnership with employers, providers and local authorities. The Skills Bootcamps will provide learners with best-in-class digital skills education and deliver resilient pathways to work, with learners receiving the opportunity to interview with an employer upon the successful completion of their Skills Bootcamp.
The Institute of Coding (IoC) is a collaborative national consortium of industry, educators and outreach providers that are working together to respond to the UK's digital skills gap through the delivery of employer-led digital skills education. The IoC consortium was announced by Government today as a provider for the Department for Education's (DfE) Skills Bootcamps.
Professor Hanifa Shah, Pro-Vice-Chancellor at Birmingham City University, said: "It is thrilling to see experts from our School of Computing and Digital Technology collaborating on this initiative to address the national skills needs.
"Birmingham City University is fully committed to COVID-19 recovery plans with digital, technology, engineering and construction skills making a significant contribution to a net-zero economy.
"As a leader in the region for innovative-industrial digital learning pathways, we are delighted to be providing Data Science and Cyber Security Skills Bootcamps."
Associate Professor Rehan Bhana from the School of Computing and Digital Technology and Director of Innovative Pedagogy at Birmingham City University, said: "Our innovative-industrial learning framework is critical to enabling the employers' selection and skills development processes. We have been part of the IoC for a number of years, it's great to now be leading on the industrial Skills Bootcamps program for the West Midlands to provide the UK's labour market with work-ready digital and tech talent.
The business community is very wary of the cyber threats challenging the UK economy, government reports since 2018 indicate only a 6% reduction in the lack of cybersecurity technical skills, maintaining a 48% of all UK business surveyed in 2021 primarily due to unfilled recruitment and continuous rise in threats causing an increased talent demand. In the latest calendar reporting period, West Midlands remains a geographic hotspot for all core cyber security job vacancies.  Our IoC-Cyber Security Skills Bootcamp by design enables safer digital business by preparing learners with cyber technical, incident response and governance skills."
Rachid Hourizi, Director of the IoC, said: "The Institute of Coding is pleased to be working with 13 respected UK universities to deliver 20 IoC-led Skills Bootcamps. This allows us to keep the focus on high-quality digital skills provision and builds on our existing 150+ courses, on which we've enrolled 900,000 learners to date. Our consortium has proven experience delivering best-in-class digital skills education that helps a diverse group of people into employment."