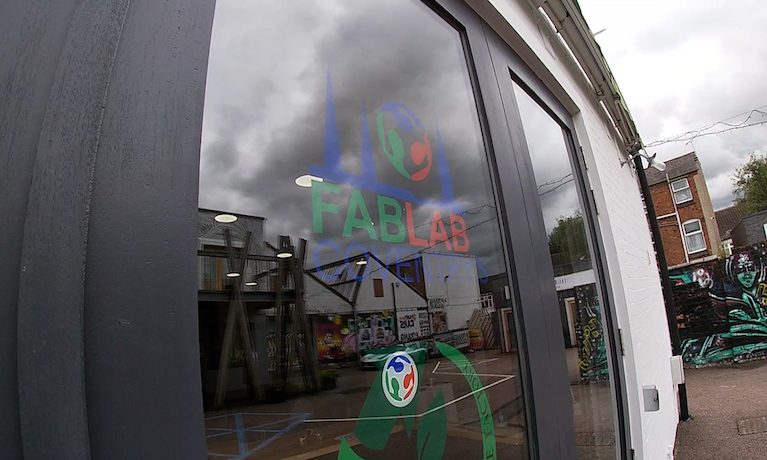 People in Coventry are being offered opportunities to develop their employment prospects and access training, thanks to an eco-friendly furniture factory in the city.
Coventry University's FabLab Coventry has opened the factory in Fargo Village, a short walk from Coventry University's city centre campus – unveiling it earlier this summer with a launch event marking the company's fifth anniversary.
As part of the event, members of the public were invited in along with university staff and students to take part in a range of taster sessions.
Attendees were encouraged to bring in small items in need of repair, with the FabLab Coventry team providing support with bringing them back to life. They were also offered the opportunity to try woodworking as well as the chance to upcycle old or scrap textiles to create bespoke items using a range of sewing techniques.
The factory has been created in a bid to engage the local community, especially those from refugee or other disadvantaged backgrounds, encouraging them to meet people, learn a range of new skills, gain qualifications and boost their chances of employment.
Since its inception five years ago, FabLab Coventry has worked with hundreds of local organisations and businesses, engaging with thousands of people and helping to tackle social challenges within its communities through a range of innovative and unique initiatives that put local people at the centre of making a positive change for themselves and their communities.
"A number of years ago, we went out to around 3,000 local people and asked them what they would want from a community space if the university was to create one. Jobs, skills and employment were very important key themes in the feedback we received, so we've been delighted to have the university's full support to build FabLab Coventry from the ground up. We hope setting up this new eco-factory can help with our key goals, offering local people the chance to gain new skills and abilities and learn about practical ways they can address climate change, as well as giving them a platform to develop employment prospects and opportunities for themselves."
"At FabLab Coventry we've always tried to place our communities at the heart of everything we do, so all of the courses and workshops we offer are things that local people have asked for. Through our project-funded activity, there is specific support for Coventry residents who are unemployed and for the refugee and migrant community to help support them back towards the labour market through various training courses, helping them to build their skills and develop their CV, which in turn can help their chances of finding employment.

As part of our commitment to the community, we recognise the need for everyone to live more sustainable lives, and striving to achieve that goal along with local people from a range of backgrounds through eco-friendly projects like upcycling and repairing furniture is really rewarding."