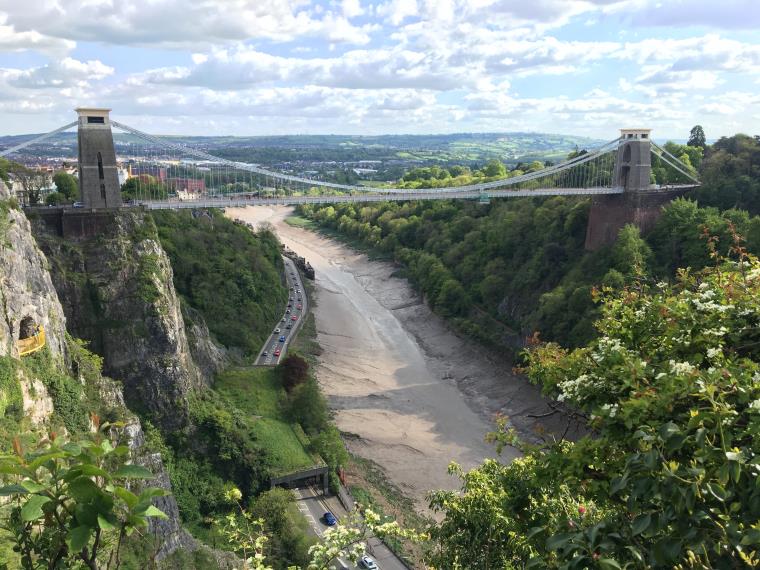 Two Environmental Management students at UWE Bristol have developed a guide for local businesses on how to measure, and reduce, their carbon footprint.
Daphning Pierre and Nicholas Shute worked with Bristol Green Capital Partnership to develop 'The Carbon Footprinting Guide', designed to encourage SMEs and other organisations to take climate action and understand their contribution to climate change.
The guide aims to support SMEs in identifying the most impactful areas for change; help them gain a better understanding of exposure to the risks of climate change; and help them save money through a reduction in energy use by switching to more sustainable energy production.
It contains a short review showing the suitability of the existing tools and guidance on offer for SMEs; step-by-step guidance for beginning carbon accounting, and a suggested process flow for businesses starting the journey towards carbon accounting and reporting.
For example, a useful early step on the journey to cut carbon involves organisations developing a better understanding of greenhouse gas (GHG) emissions resulting from their existing operations and supply chain. This guide will support them in identifying which business activities use the most energy so they can work to reduce that area first.
Prior to its development, the students conducted a survey with small and medium-sized businesses in Bristol to gauge their current levels of awareness and understanding of carbon accounting and reporting.
The students said: "Collaborating on this project together was fun and an enjoyable experience. We enjoyed researching and assessing the suitability of existing carbon accounting and reporting guidance.
"Learning from the best available practices in the UK from Defra, Carbon Trust, ISO and the GHG Protocol, helped us to tailor the information to small and medium sized enterprises in Bristol."
Jo Barnes, Programme Lead for MSc Environmental Management at UWE Bristol, said: "I am really proud of our students for their exceptional professionalism in responding to this live-brief and producing a really valuable document that will be of use to SMEs looking to quantify and manage their carbon emissions."
"The Environmental Management course has been designed to create well-rounded environmental management professionals who are able to apply their skills holistically in developing solutions to address the major challenges of our global future – and Daphning and Nick have been doing just that!"
Lizzi Testani, Chief Operating Officer at Bristol Green Capital Partnership said, "Nick and Daphning approached our shared project with passion and professionalism, and our work together has translated into a guide that we feel will be a useful resource for SMEs working to transition their businesses and boost their carbon emission reduction efforts."
The Carbon Footprinting Guide is available here.