In June 2020, Teesside University announced it was helping fledgling Tees Valley start-ups bounce back from the Covid-19 pandemic through new 're-incubation' support which will help their businesses recover and thrive as they exit lockdown.
In short:
The re-incubation support is focused on ensuring early stage businesses can quickly and confidently make the right decisions to ensure they survive the adverse environment caused by the coronavirus lock-down.
The Launchpad re-incubation support will initially focus on the 150 alumni who have gone through the University's start-up Launchpad programme before opening up the programme more widely.
Later on this year, founders will be able to use a new £1.5m facility on campus dedicated to start-up businesses which provides small offices, co-working space, studios and micro-manufacturing, part of the new University Enterprise Zone.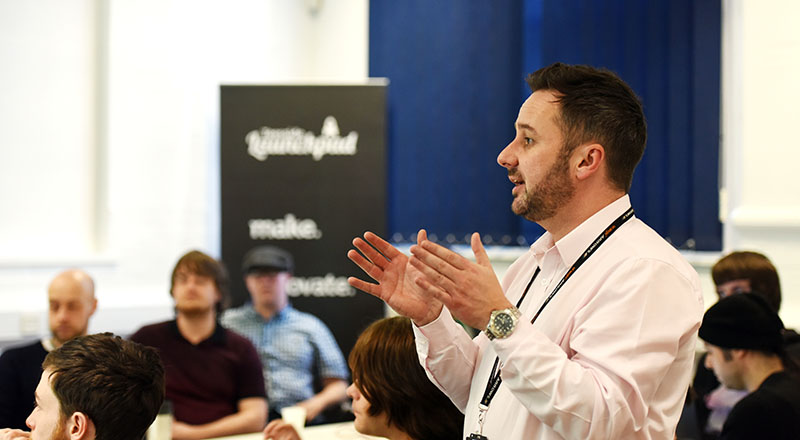 Steve Dougan, Head of Enterprise at Teesside University who leads the successful Launchpad programme, says this support will be key to sustaining enterprises which might otherwise be overlooked.
'Research shows that pulling through the early years of trading is key to long-term business survival and impact of the pandemic is likely to have significantly shortened those odds,' he said.
'Many start-ups will be too small or too early stage to take advantage of the Covid-related financial businesses support on offer.
'That's why it's vital for the University to use its wealth of expertise in supporting start-ups to get them through this tricky time.
'It's always hard running a business but right now when you don't know when your customers will come back to you, it's even harder to think about the future and work out what risks you should be taking.
Our role is to mentor fledgling companies, help them develop a plan for their 're-start-up' – whether that is pivoting to do something completely new or offering their existing products in a new way – and reassure them that although they may be working remotely, they aren't alone.'
Jo Martin, who was planning the launch of the Rural Business Network in the run-up to lockdown, is one of the founders who have benefitted from the Launchpad support over the past eight weeks.
She said: 'Opening a member-based events business just after lock-down began has been difficult. The support from the Launchpad team has been invaluable in helping me switch to an online business model with virtual meetings.
'Connecting with other businesses owners helped me feel like I wasn't alone in the challenges I faced. The surgery with the Launchpad team was key to delivering my first virtual member meeting and planning how to move my business forward.
'The encouragement and support I have received has been invaluable.'
For more information, visit the Teesside University website.