A company founded by a Coventry University professor which has been supporting people with long-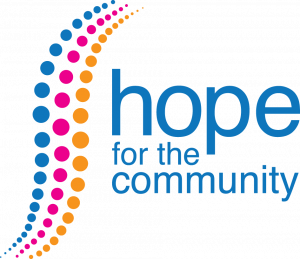 term health problems during the COVID-19 outbreak is foremost among the university's mental health outreach programmes.
One of its projects is the Hope Programme, which helps people living with a long-term condition, including those living with cancer, to cope with anxiety and depression through a six-week course, offered face-to-face and online.
However, with the coronavirus resulting in lockdown measures across the country, H4C is offering more services online so that people can continue receiving this vital support. Nearly 500 people are currently using the online Hope Programme
H4C is being supported by Coventry University's Impact Team to expand the delivery of the Hope Programme. H4C has recently been commissioned by the NHS to provide the Hope Programme to thousands of people across the South West region.
We are thankful for the support and we are working incredibly hard with our partners such as Macmillan Cancer Support, the NHS, Children's Cancer and Leukaemia Group and the Carers Trust and Heart of England to upscale our online programmes and also develop a new Coronavirus module for people worried about the outbreak.

There is still a need to support people and we have an online platform we have been testing and using over the past few years, which we will now be upscaling so it can provide support to many more people.
The Hope Programme is underpinned by positive psychology and cognitive behavioural therapy and aims to improve the knowledge, skills and confidence of people to self-manage their health.
Macmillan Cancer Support and the NHS have worked closely with H4C in the development of its support programme.
This is what people have said who finished the programme in the last week.
"Such a worthwhile investment in time. I have taken so much away from this course and honestly do feel I am in a better place than I was six weeks ago. I still have a long way to go, but I have a better understanding of why I feel the way I do and now I have the toolkit to help reframe that into something more positive." – Person living with cancer
"The Hope Programme is brilliant. I have learned so much about myself by taking some time for myself each week to acknowledge my situation and feelings, and by using the tools and resources provided. I feel so much more positive and optimistic for the future thanks to the course." – Person living with depression