Kingston University pain rehabilitation programme
The ESCAPE-pain rehabilitation programme – developed by a Kingston University and St George's, University of London professor to help people with chronic hip and knee pain- has been heralded in the 10-year long term plan by the NHS as a solution to cut waiting times in hospitals and GP surgeries and reduce waiting lists. The six-week scheme was designed for people with osteoarthritis – the most common form of arthritis – and aims to help them to understand their condition better, realise that exercise is a safe and effective self-management strategy to reduce hip and knee pain and recognise the physical and psychosocial effect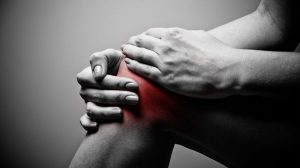 s of joint pain. The scheme is delivered in some 220 sites across the United Kingdom including community centres, leisure centres and schools. It has treated more than 13,000 people to date, saving the NHS an estimated £22 million by reducing the amount of healthcare needed by patients.
---
The six-week scheme was designed for people with osteoarthritis – the most common form of arthritis – and aims to help them to understand their condition better, realise that exercise is a safe and effective self-management strategy to reduce hip and knee pain and recognise the physical and psychosocial effects of joint pain.
ESCAPE-pain, first piloted in centres across South London and North Kent, was launched by Mike Hurley, professor of rehabilitation sciences at Kingston University and St George's, University of London, to address the care of more than 8.5 million patients who suffer from chronic joint pain across the United Kingdom. Its success has seen it heralded in the 10-year long term plan by the NHS as a solution to cut waiting times in hospitals and GP surgeries and reduce waiting lists. Kingston University and St George's, University of London professor Mike Hurley has helped more than 13,000 people through his ESCAPE-pain programme.
Professor Hurley said the ESCAPE programme helps participants overcome social anxiety and isolation – a symptom often suffered by patients.  "The most important thing at the start of the process is to help people to understand their problem – then they are more likely to take your advice about doing physical activity and exercise, which is safe and beneficial despite being uncomfortable in the early stages of recovery. We want to reduce people's pain and the impact it has on their quality of life," he said.
The programme, which has been endorsed by organisations including NHS England, Public Health England, and the charity Verus Arthritis, is taught in groups of 10 to 12 people and is also available online and through a smartphone app. "We wanted to make the scheme as easily accessible as possible, but the face-to-face classes are so effective because the groups start and finish the course together, learn from and develop each other and can spur their peers on," Professor Hurley explained. "I've seen first-hand the cohesive bond several groups have built while on the programme and some of them have actually gone on to maintain it after the six weeks have ended," he added.
Professor Hurley said participants have told him that, as a result of the programme, they have been able to get up and down stairs more easily, sleep better, do their own shopping, make new friends and play with their children and grandchildren. "A lot of these activities come naturally to most people, but it's proof ESCAPE-pain is allowing participants to live normal lives again while also helping break down social isolation for those with osteoarthritis," he added.
The ESCAPE-pain has collected several accolades including, the Royal Society of Public Health's Health and Wellbeing Award and UK Active's Specialist Training Programme of the Year Award. The next step is to get the scheme to hard-to-reach groups to ease the burden on the health and social care system.  "We really want this programme to go to all parts of the UK so we can help our amazing National Health Service deal with the increasing population and the severe strain it is currently being put under," Professor Hurley said.
Powering the UK's future