Alliance universities work with the NHS and a wide range of health sector partners, professional bodies, charities and other organisations to deliver services, design treatments, shape public policy, develop health-related applied research and undertake projects that benefit the health and wellbeing of their local community.
Alliance universities work with local NHS trusts to address skills gaps, develop community-responsive training and help ensure provision is designed to meet local needs.
Find out more about the partnerships that power the NHS.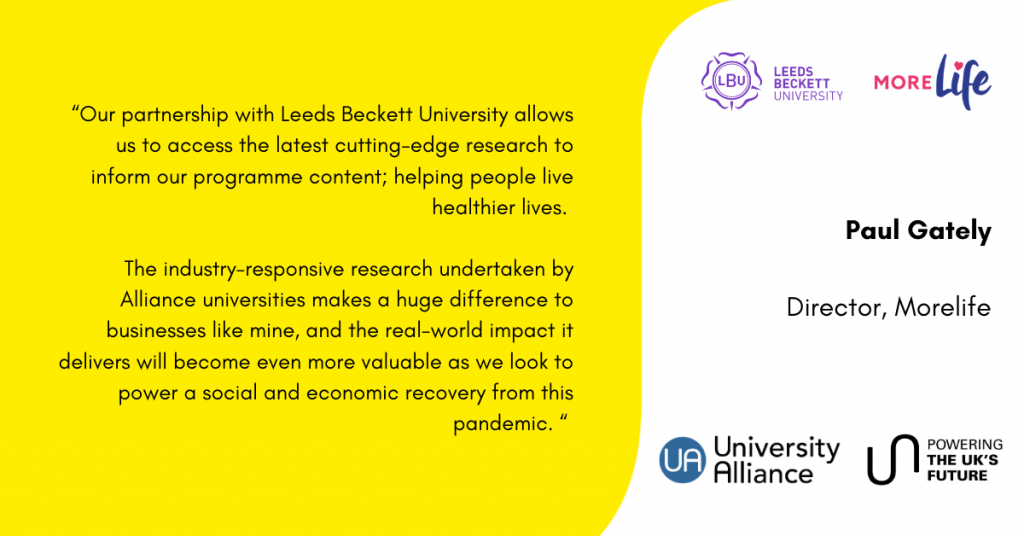 ARU to deliver world's largest healthcare entrepreneurship programme
Leeds Beckett University develop whole system approach to tackling obesity for Public Health England
Kingston University: Harnessing the Talent of BAME Mental Health Nurses
Hertfordshire helping children with autism understand the world with Kaspar the social robot
Partnership will explore use of robots to improve patient care
A Nursing academic at the University of South Wales has helped develop a new tool to support people with a learning disability in Wales.
Coventry University expert contributes to government's National Plan for Sport and Recreation
Visit our campaign hub to see more content from our Powering the UK's Future campaign